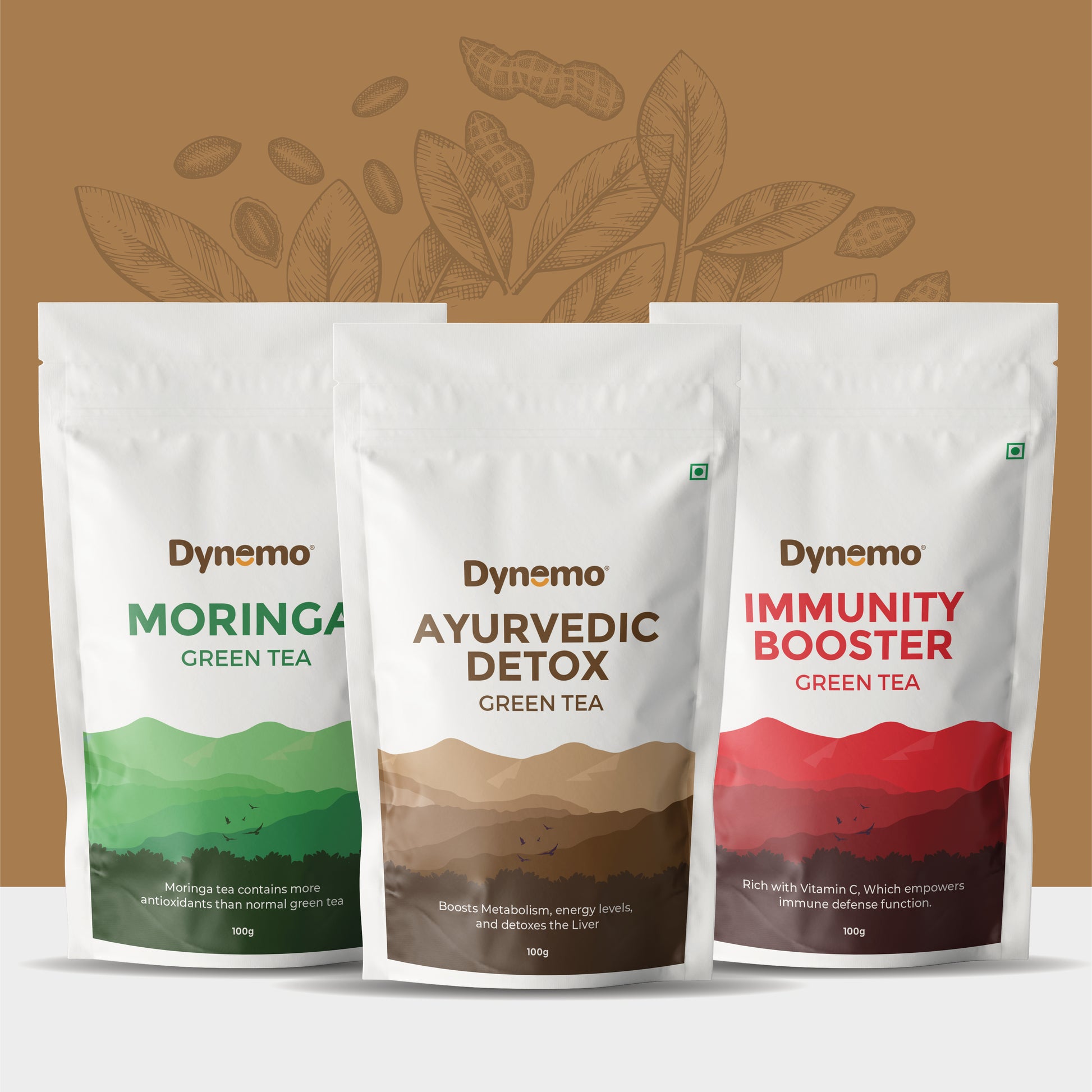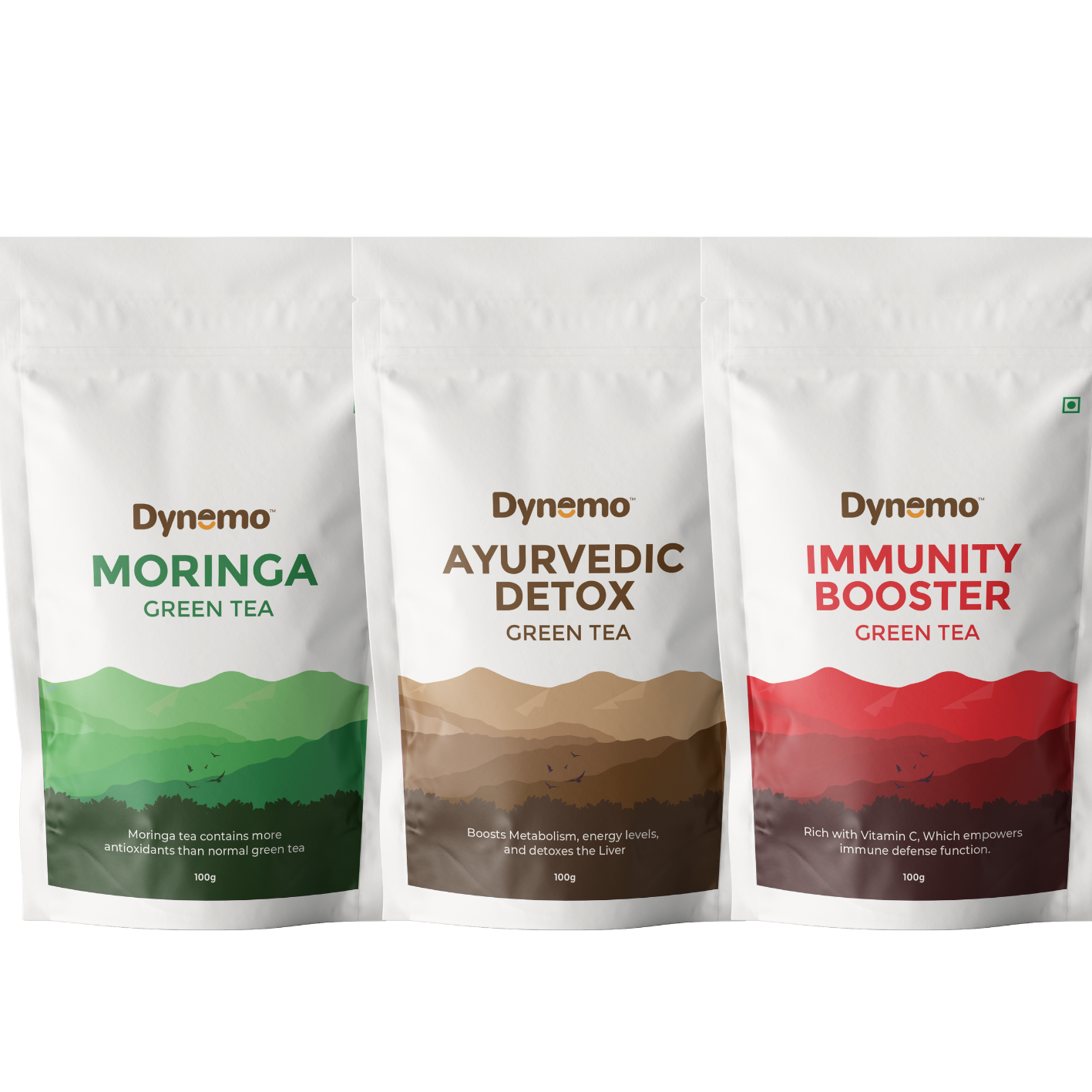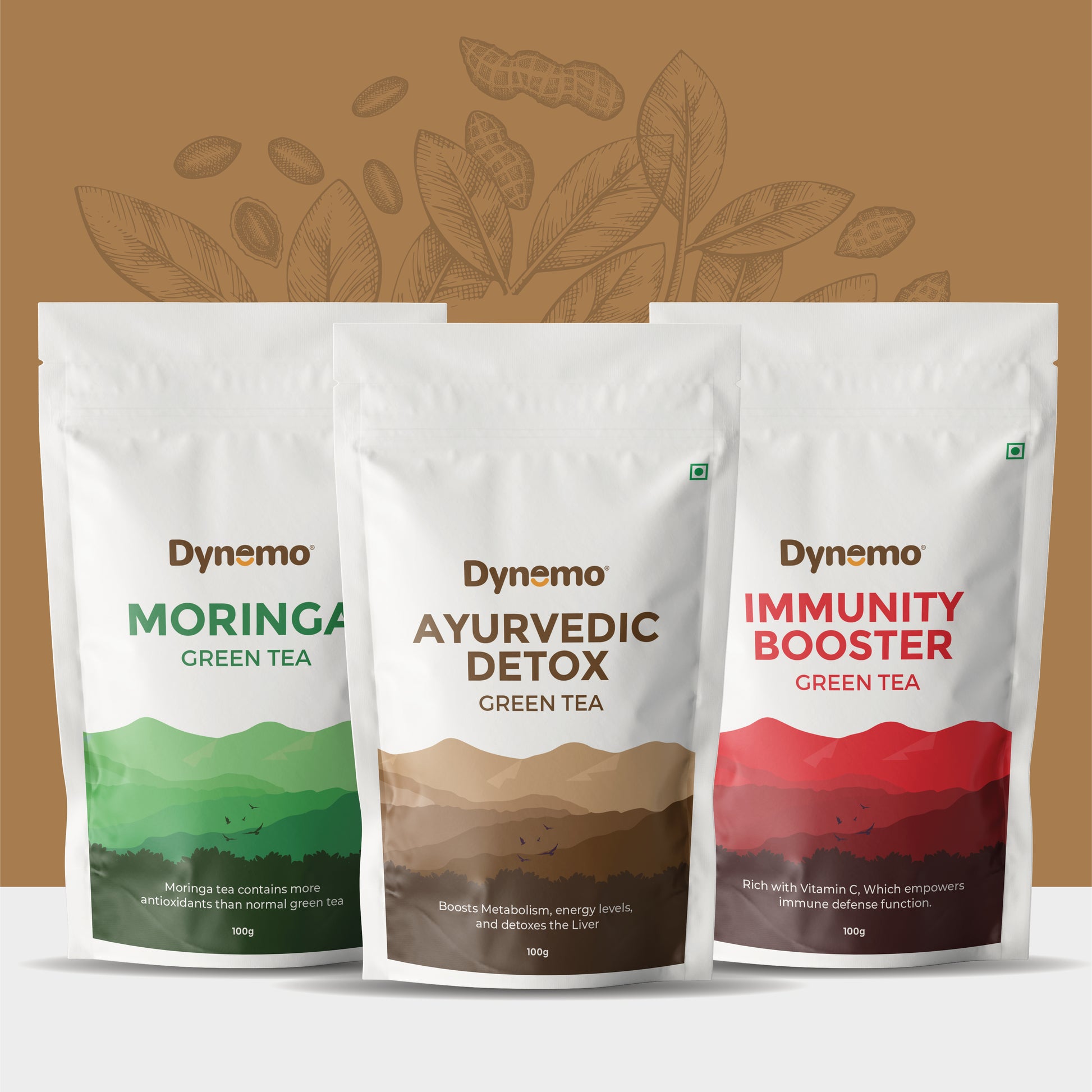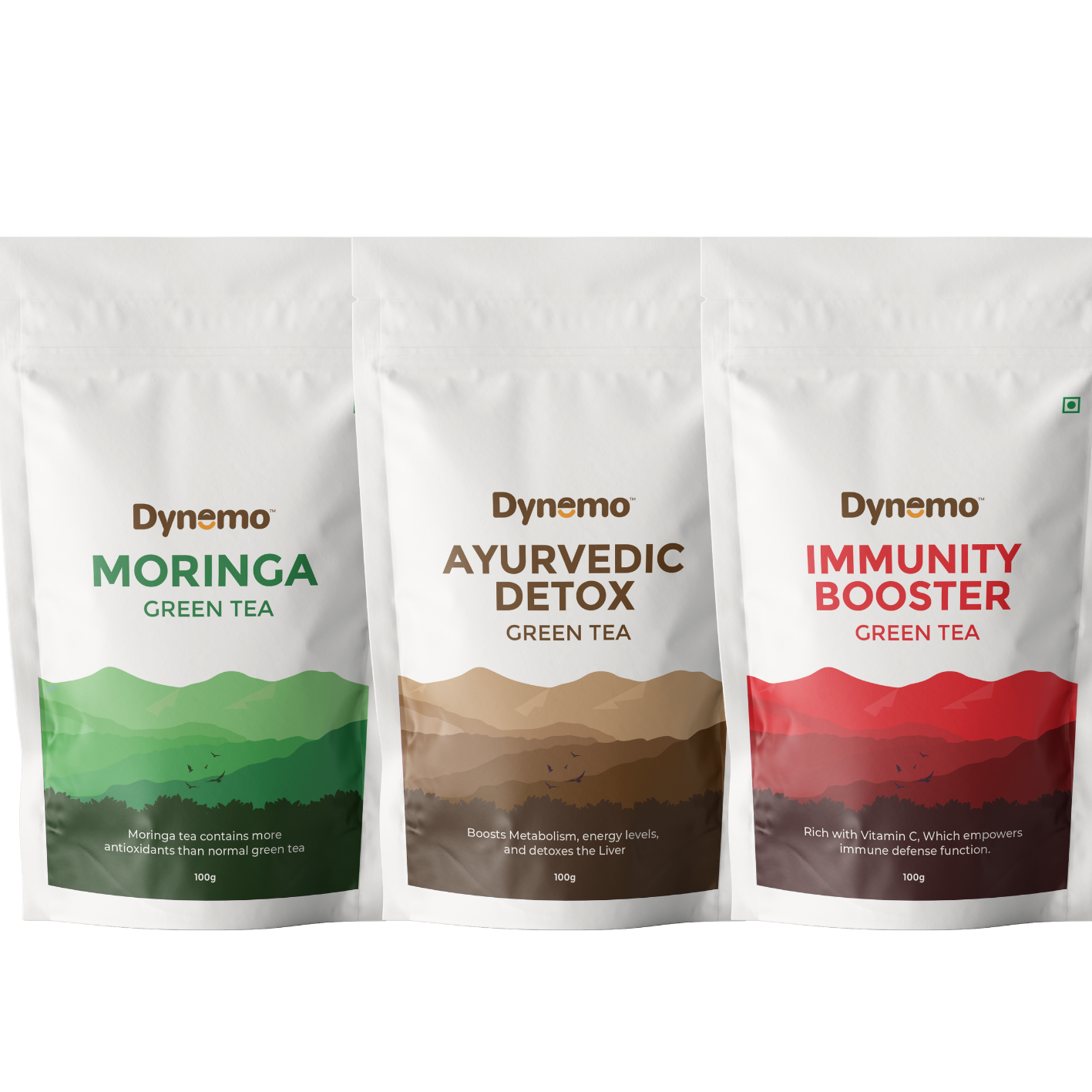 Dynemo Ayurvedic Detox Green Tea 100g + Dynemo Moringa Green Tea 100g + Dynemo Immunity Booster green Tea 100g
Sale price
Rs. 949.00
Regular price
Rs. 1,097.00
Offers Available at checkout.
Dynemo Ayurvedic Detox Green Tea is a specially formulated blend that combines the benefits of green tea with Ayurvedic herbs known for their detoxifying properties. This refreshing tea helps support the body's natural detoxification process and promotes overall well-being. Enjoy the soothing aroma and gentle taste while rejuvenating your body with every sip.

Dynemo Moringa Green Tea offers a unique combination of green tea and the nutrient-rich Moringa leaf. Packed with antioxidants and vitamins, this tea provides a natural energy boost and supports overall vitality. Experience the earthy flavor and enjoy the numerous health benefits of this invigorating blend.

Dynemo Immunity Booster Green Tea is a powerful blend designed to strengthen the immune system. Infused with immune-boosting herbs and green tea, this tea helps protect the body against common ailments and promotes overall health. Sip on this flavorful and aromatic tea to give your immune system the support it needs.

Indulge in the wide range of benefits offered by Dynemo Ayurvedic Detox Green Tea, Dynemo Moringa Green Tea, and Dynemo Immunity Booster Green Tea. Each blend provides a unique flavor profile and a plethora of potential health benefits, making them a perfect addition to your daily routine.
Shipping cost is based on weight. Just add products to your cart and use the Shipping Calculator to see the shipping price.We want you to be 100% satisfied with your purchase. Our Items can not be returned or exchange because it is a food products.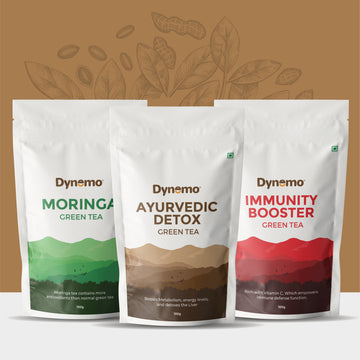 Dynemo Ayurvedic Detox Green Tea 100g + Dynemo Moringa Green Tea 100g + Dynemo Immunity Booster green Tea 100g
Sale price
Rs. 949.00
Regular price
Rs. 1,097.00