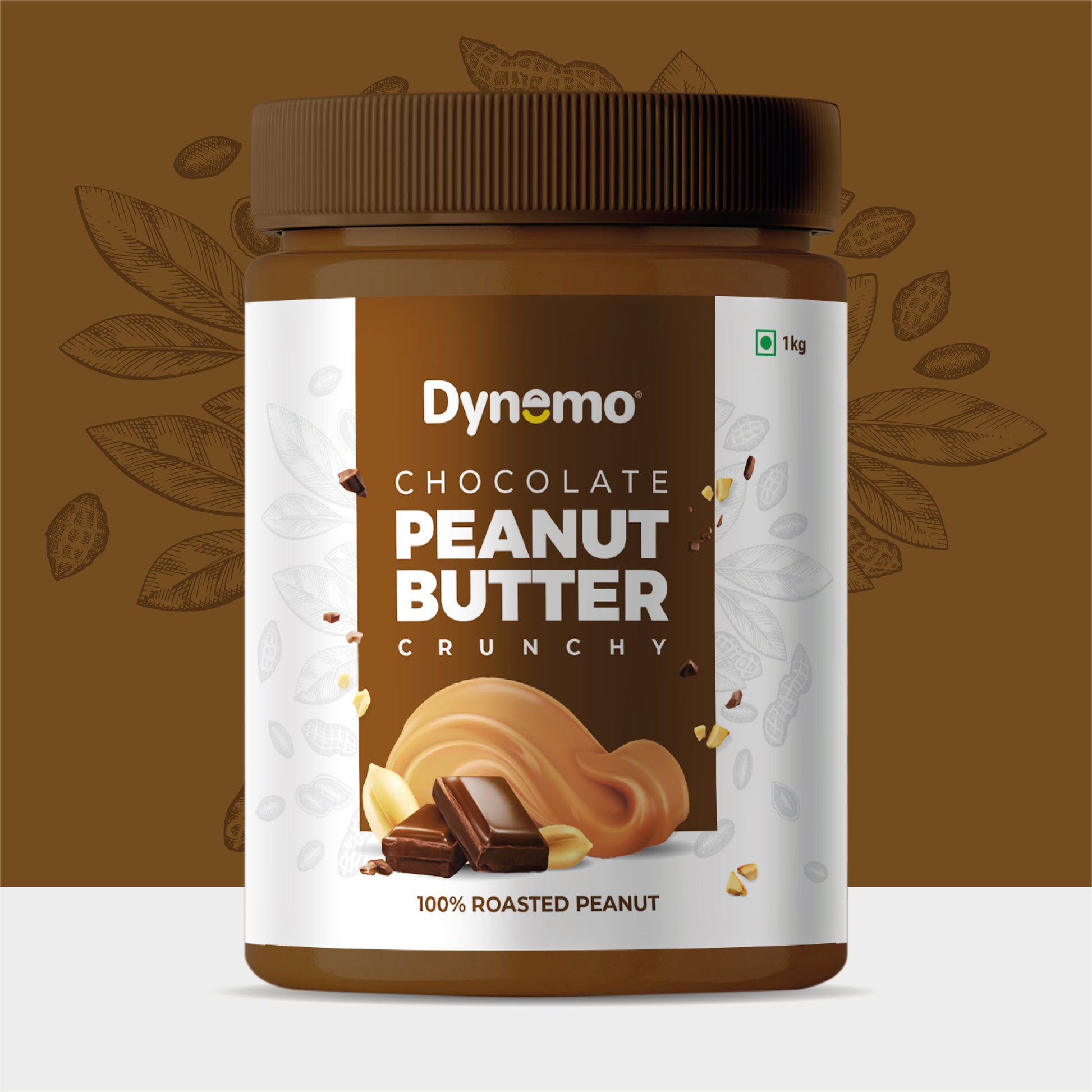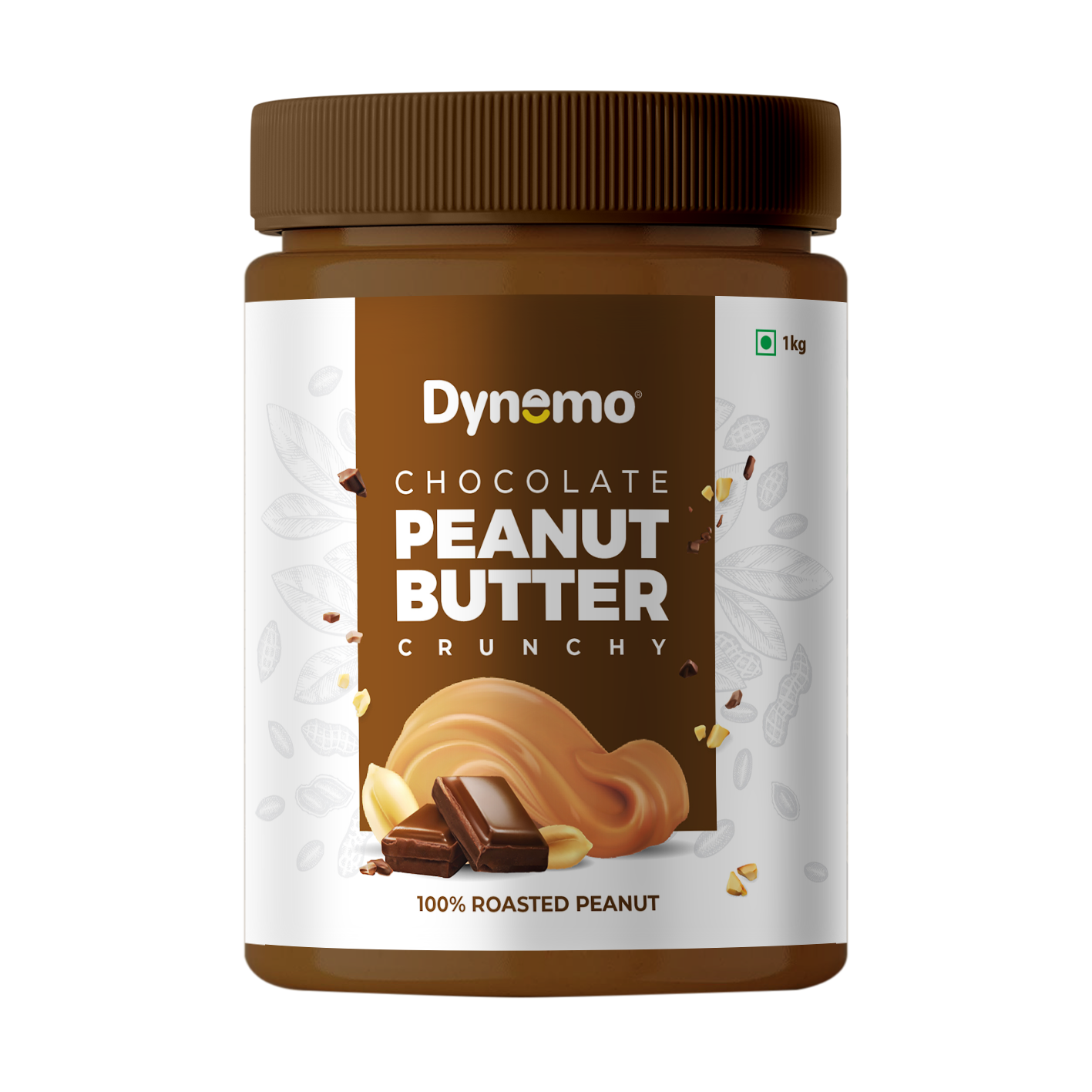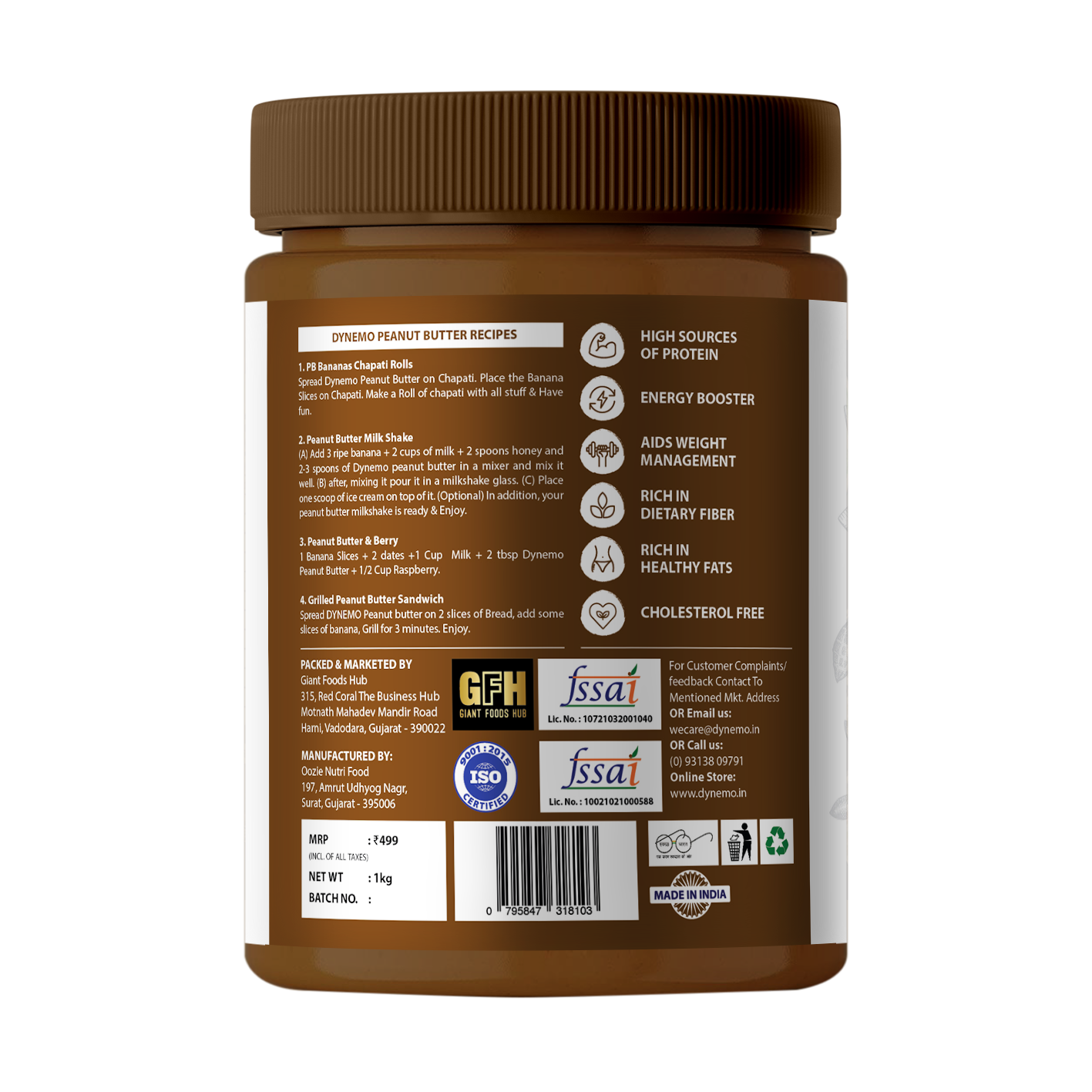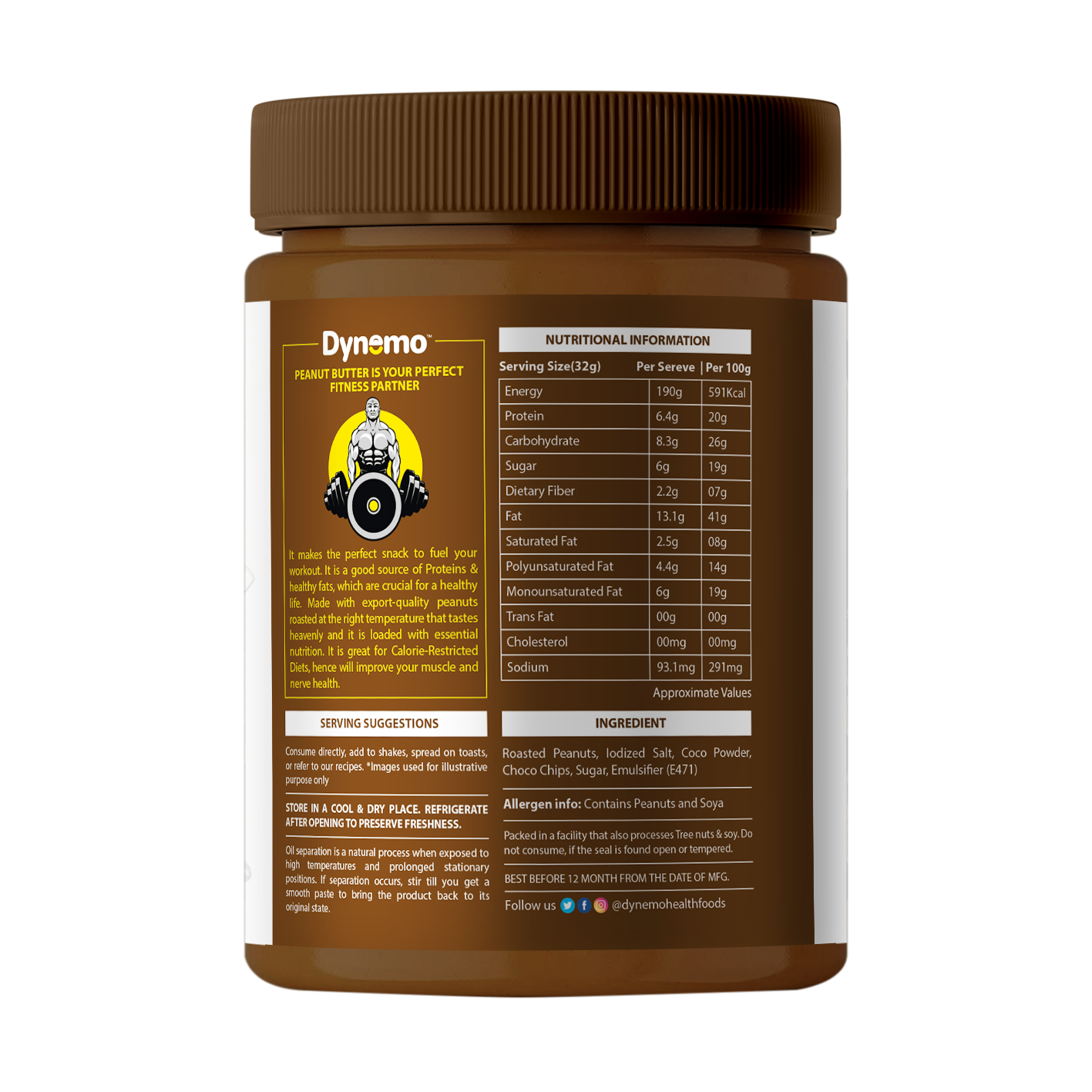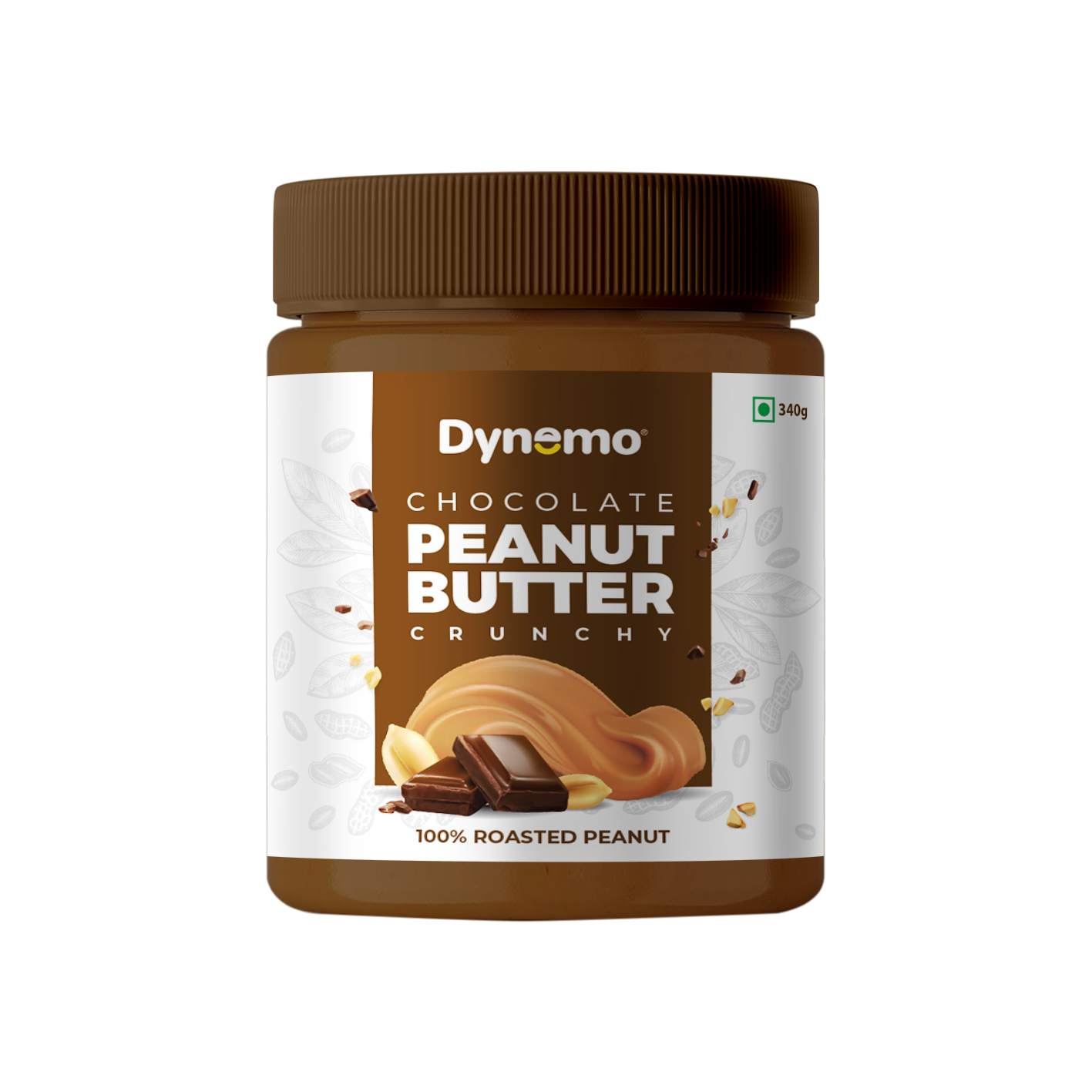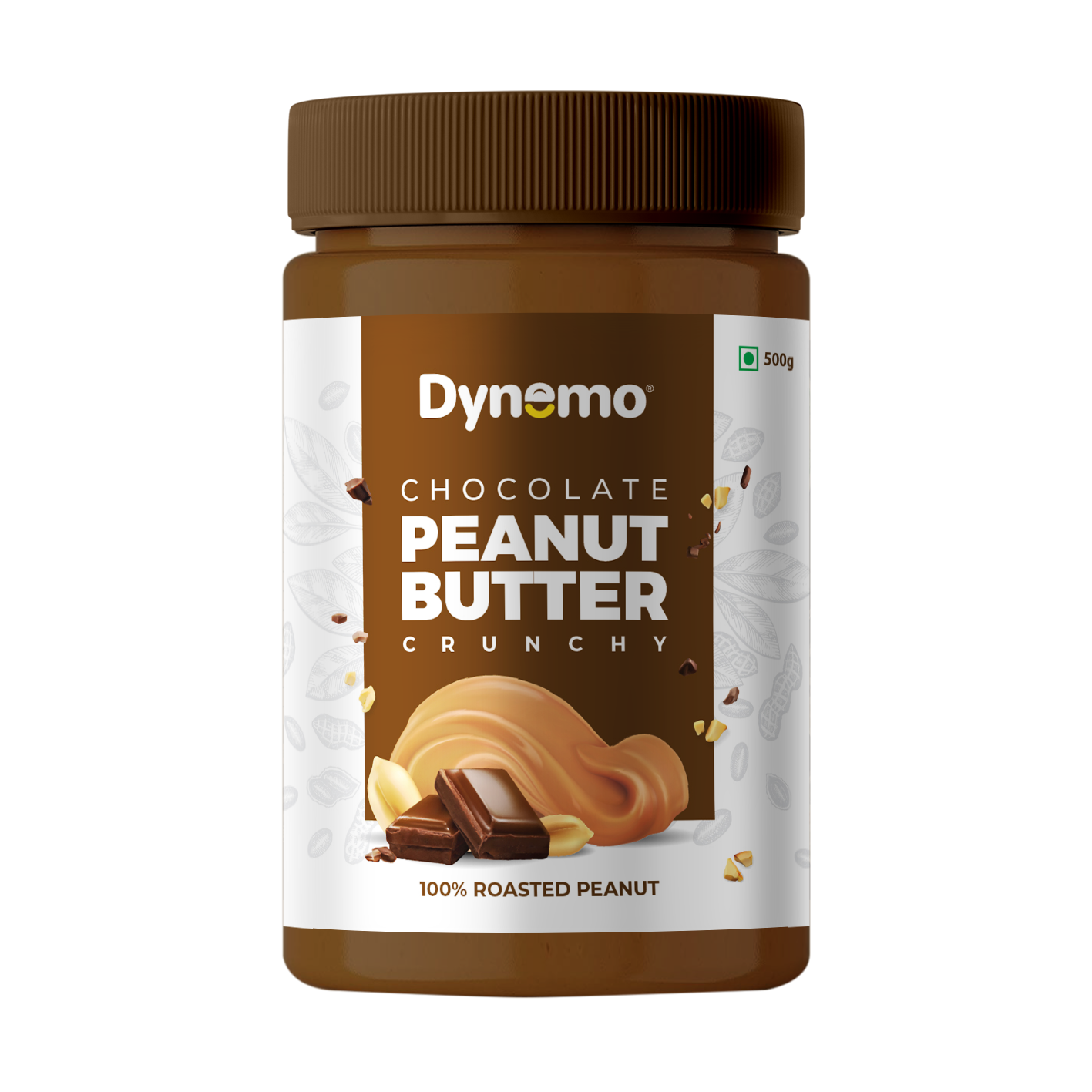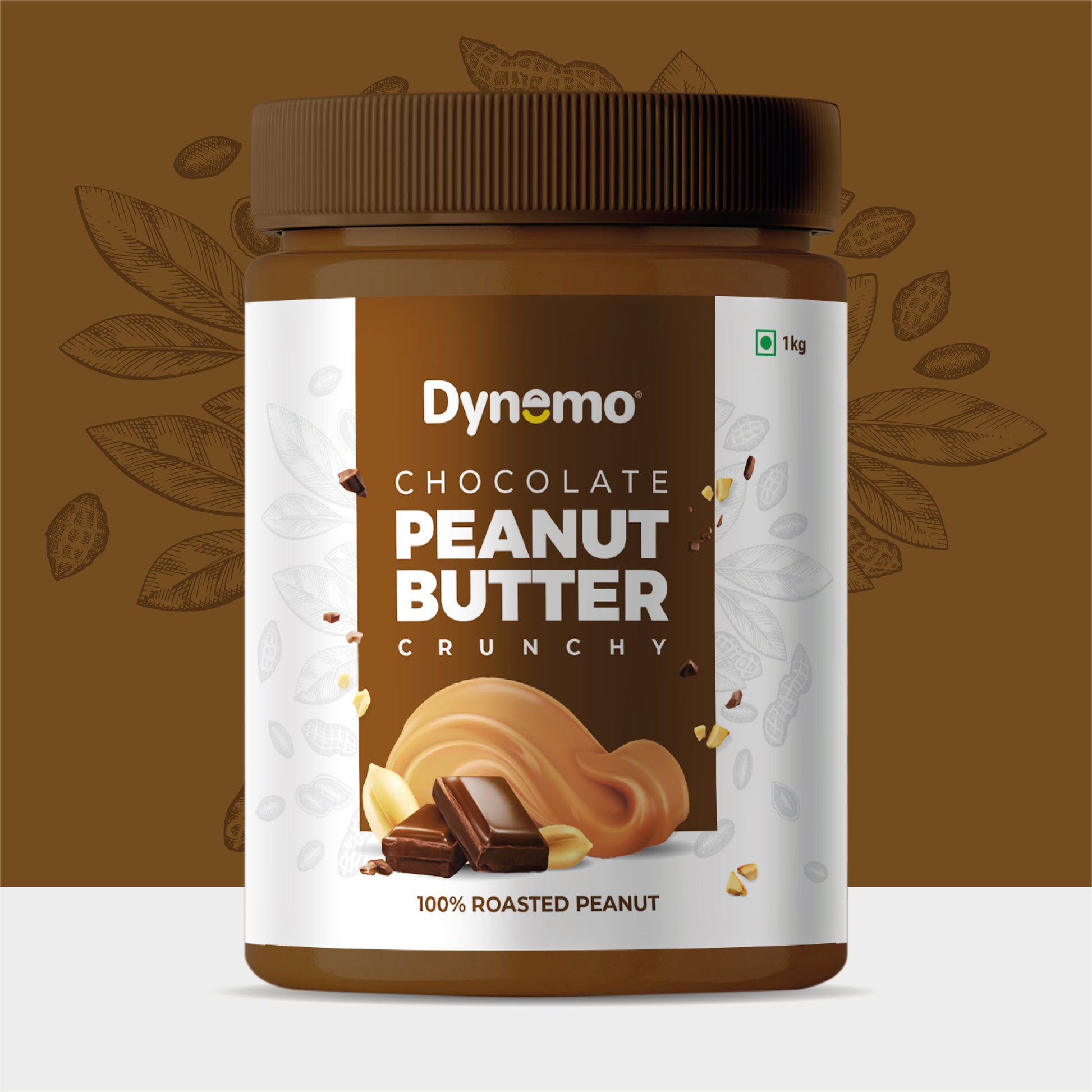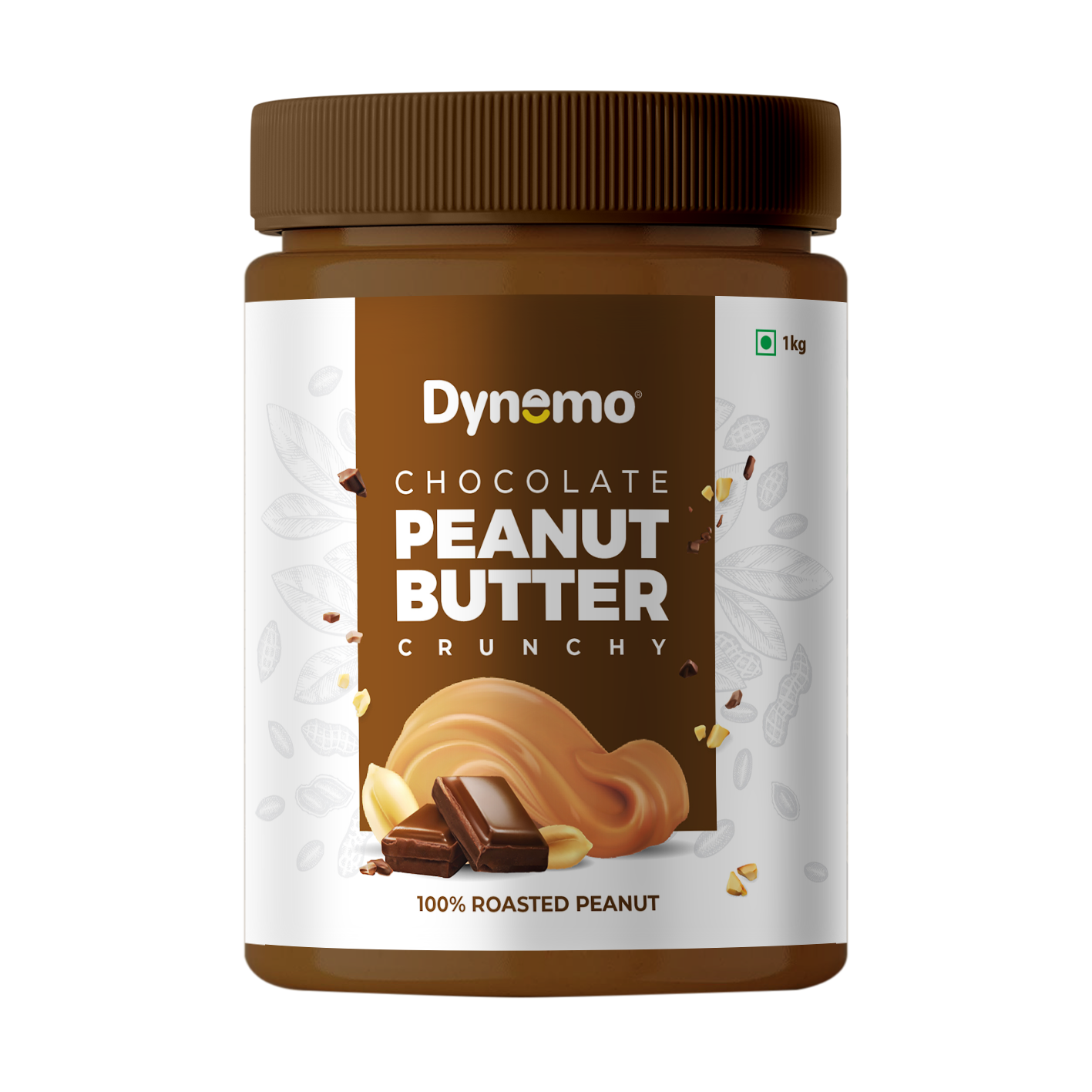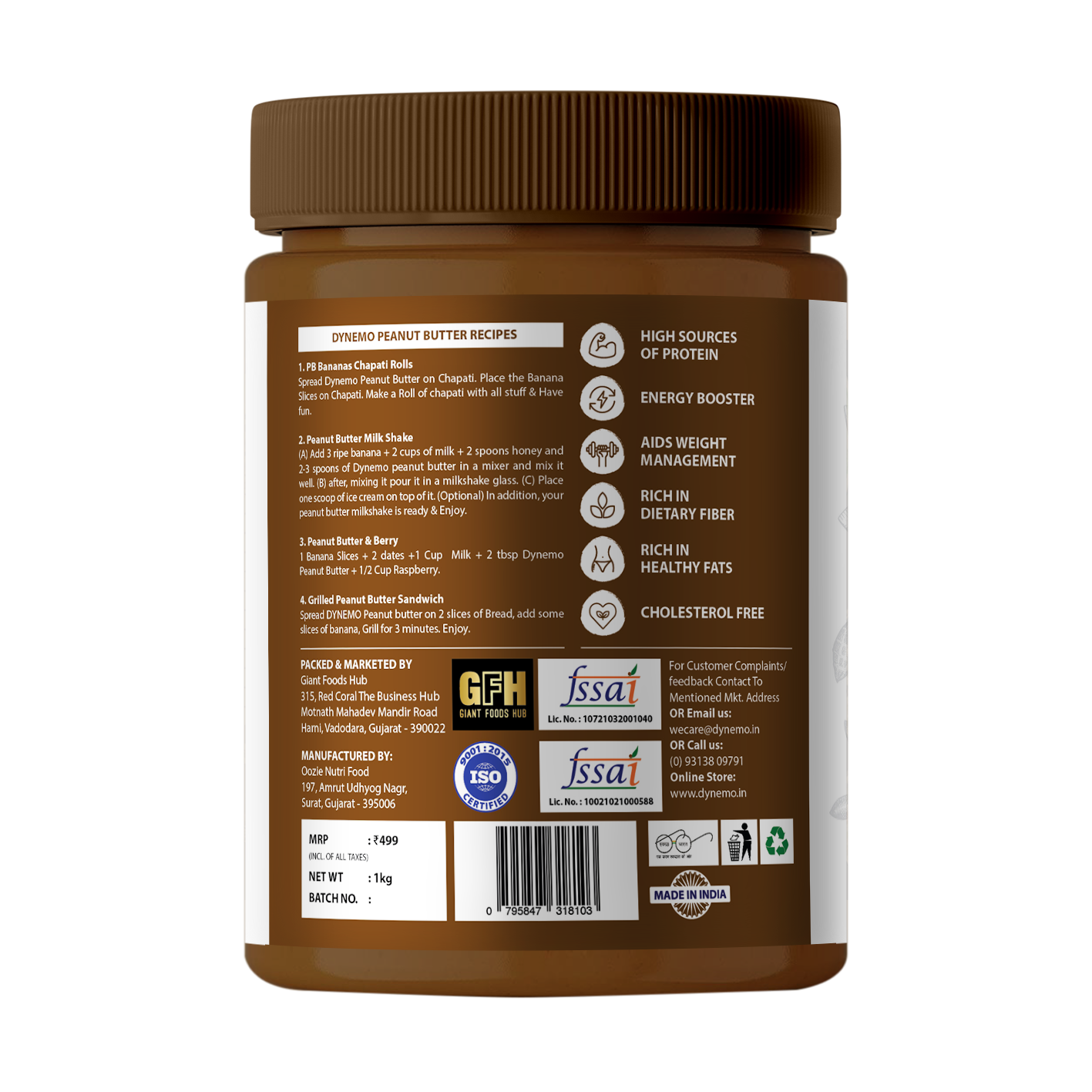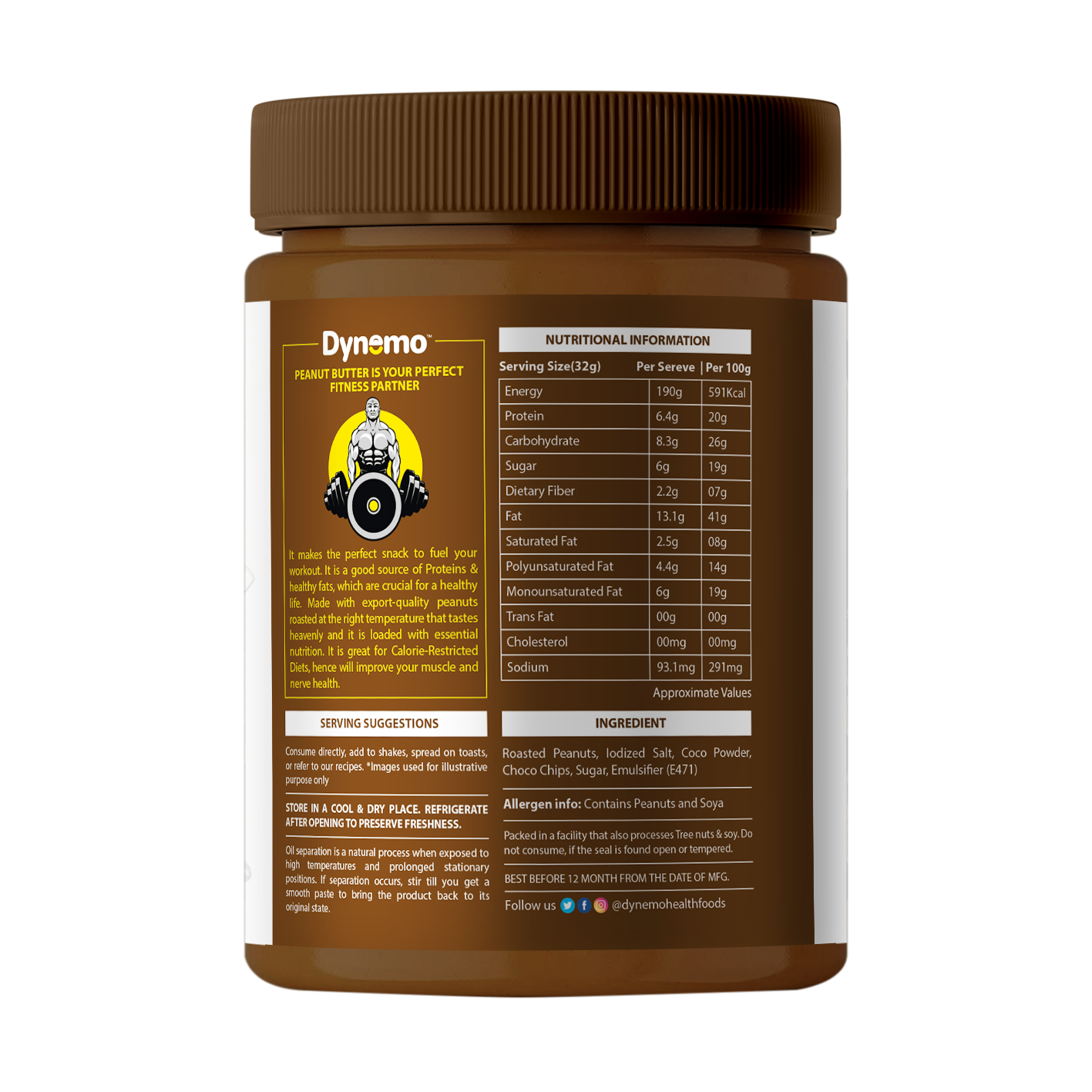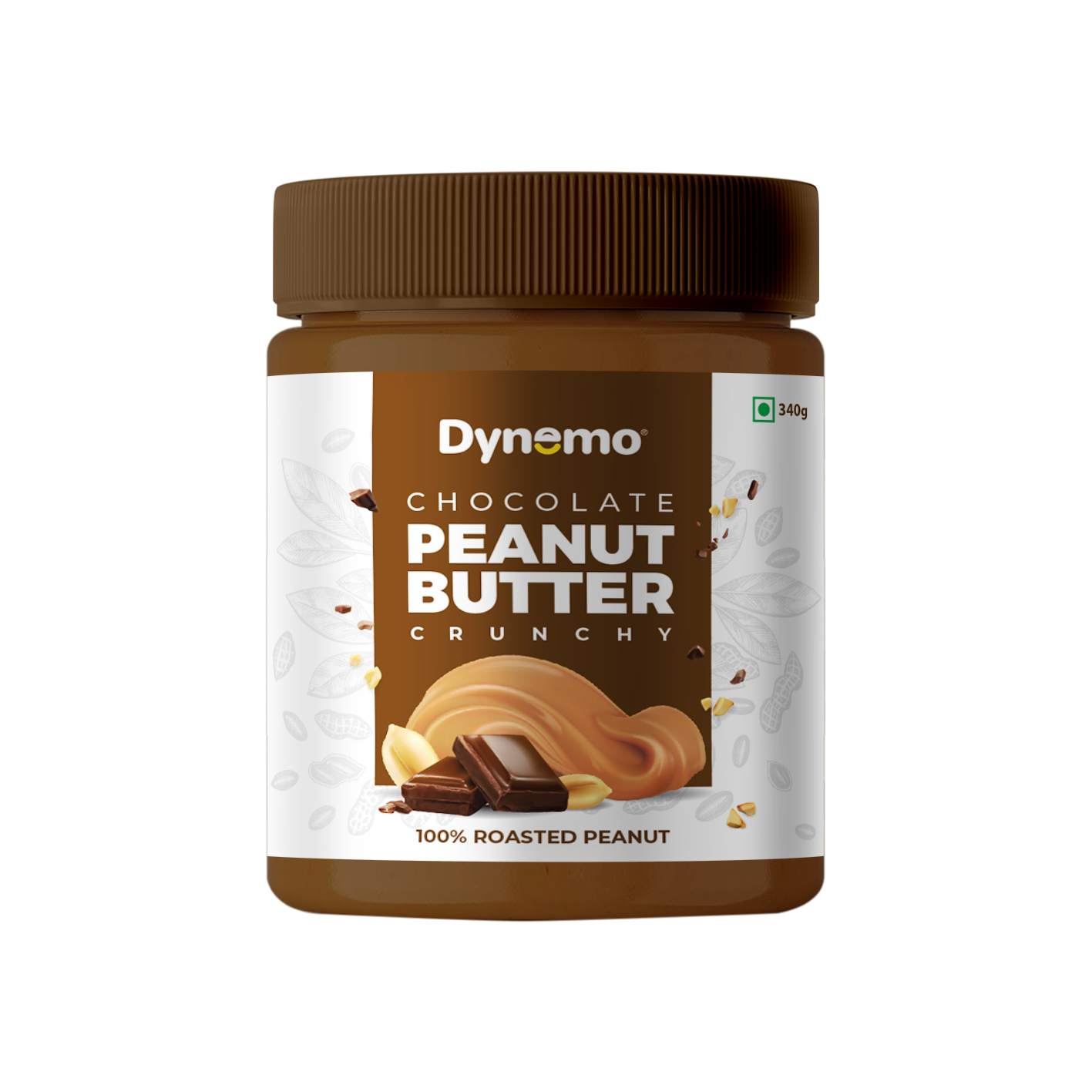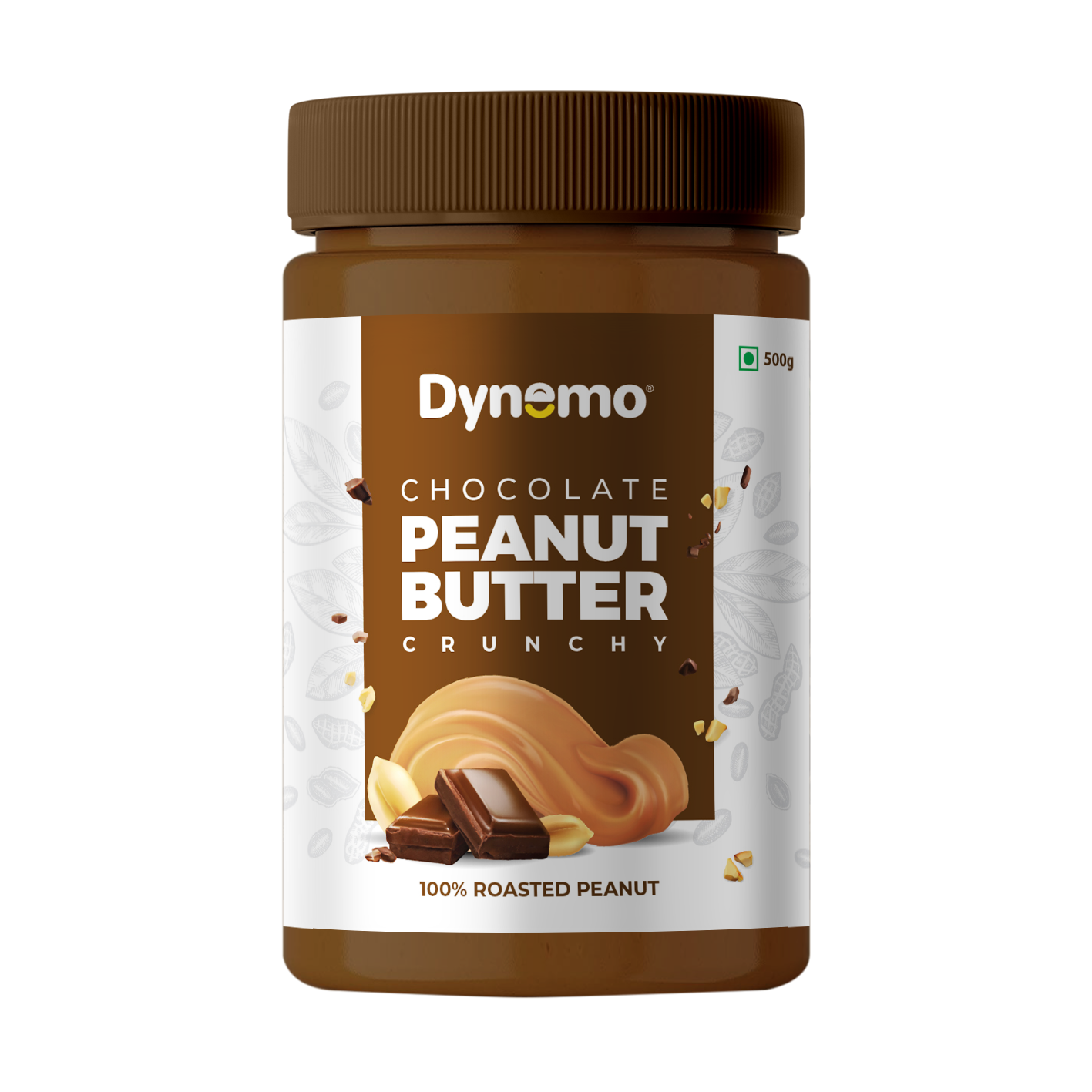 Dynemo Chocolate Crunchy Peanut Butter
Sale price
Rs. 199.00
Regular price
Rs. 199.00
Offers Available at checkout.
Dynemo Chocolate Peanut Butter is a delectable blend that marries the rich taste of chocolate with the Crunch goodness of roasted peanuts. Crafted from high-quality ingredients, including roasted peanuts, cocoa powder, sugar, and a hint of salt, this spread offers a delightful fusion of flavors.

With its velvety texture and irresistible chocolatey notes, it's the perfect complement to your morning toast, a scrumptious ingredient for baking, or simply a guilty pleasure straight from the spoon. Dynemo Chocolate Peanut Butter adds a touch of indulgence to your everyday snacks and desserts, making it a must-have for those who appreciate the harmonious pairing of chocolate and peanuts. Enjoy every mouthful of this heavenly combination that's sure to satisfy your cravings.
Shipping cost is based on weight. Just add products to your cart and use the Shipping Calculator to see the shipping price.We want you to be 100% satisfied with your purchase. Our Items can not be returned or exchange because it is a food products.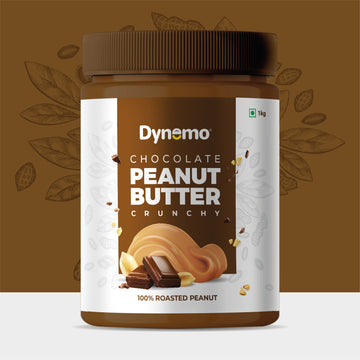 Dynemo Chocolate Crunchy Peanut Butter
Dynemo's Chocolate Peanut Butter - A Taste Sensation!
What I love most about Dynemo chocolate crunchy peanut butter is the rich chocolatey taste that complements the nutty goodness of peanuts. It's not overly sweet, making it a healthier option for those of us with a sweet tooth.
I highly recommend trying it if you love peanut butter.