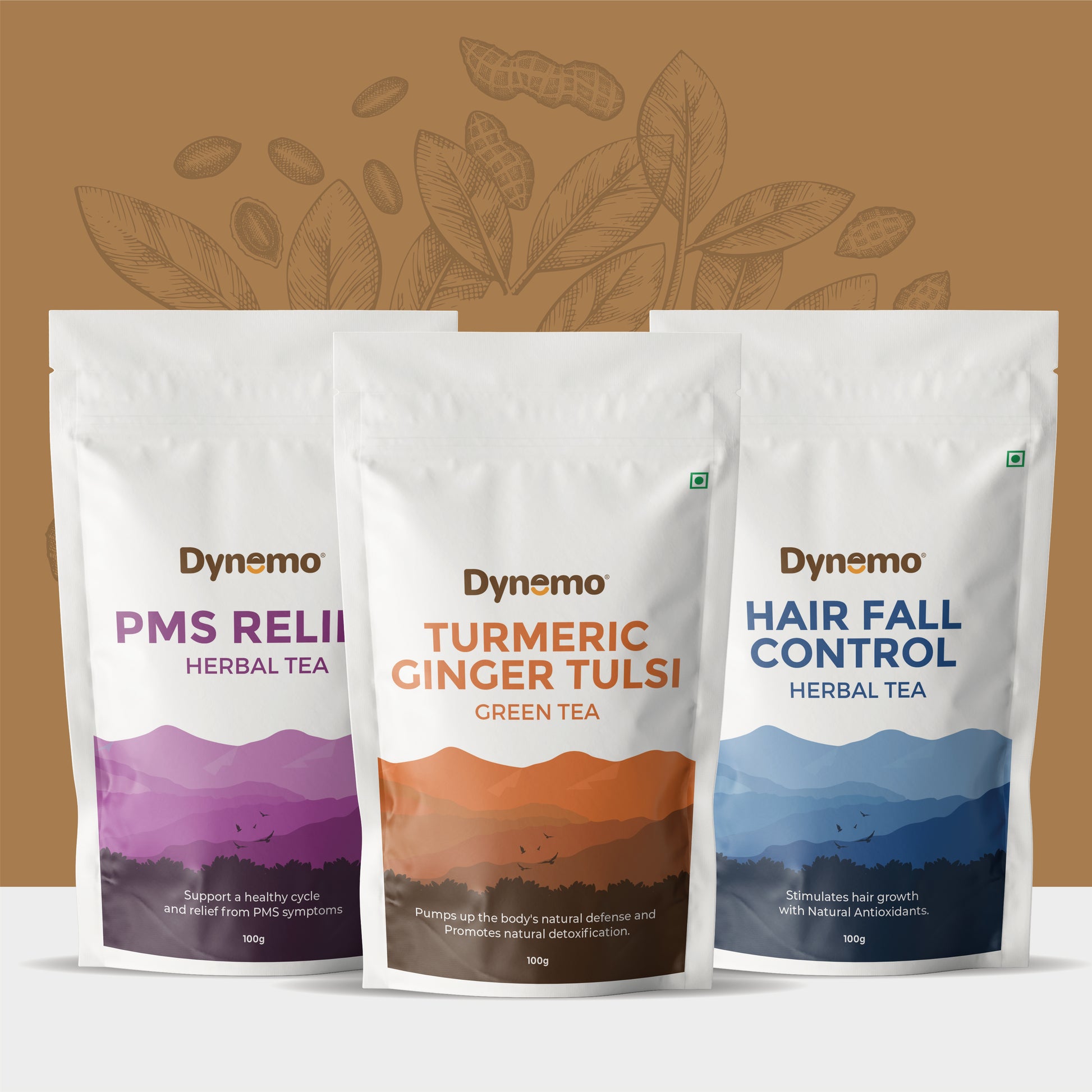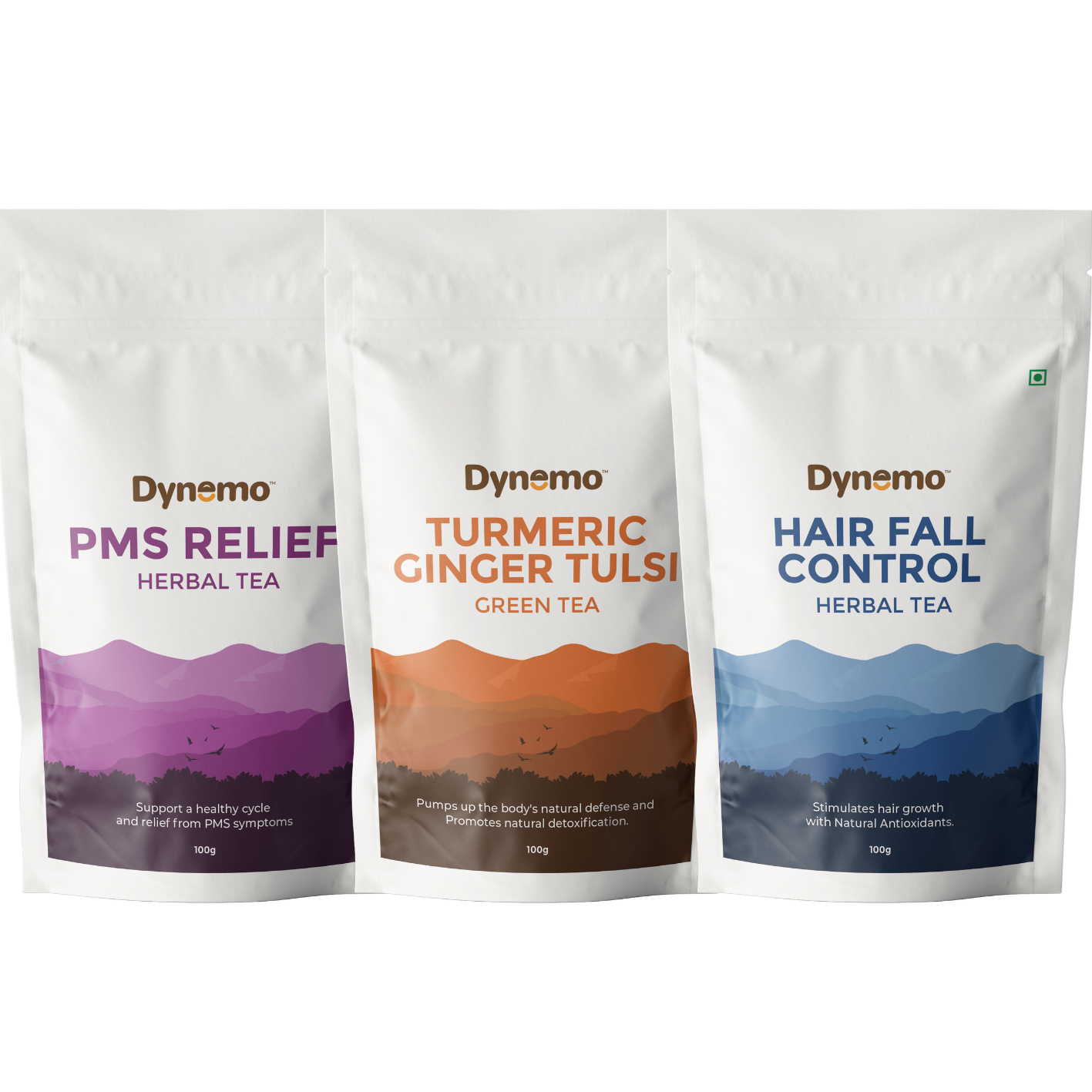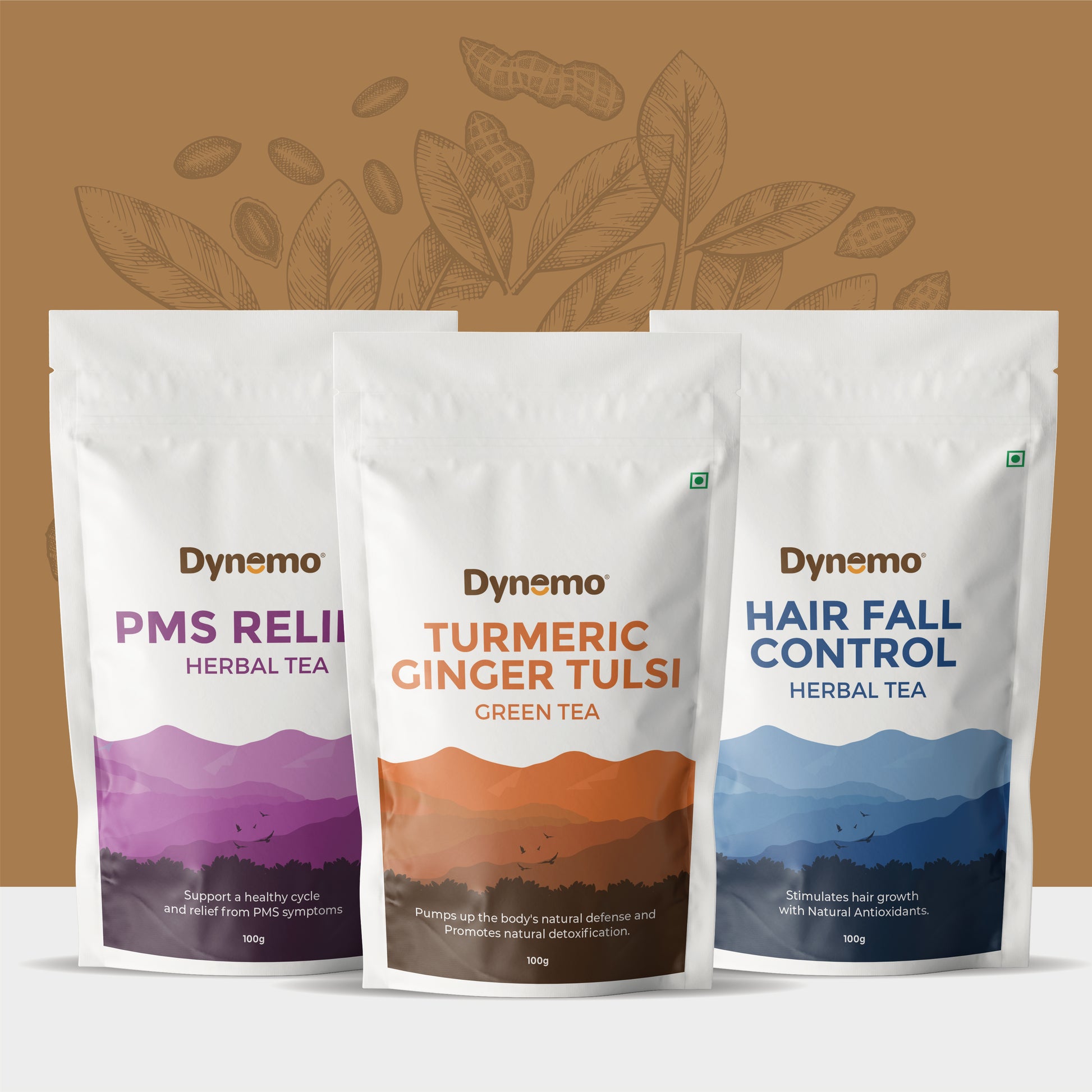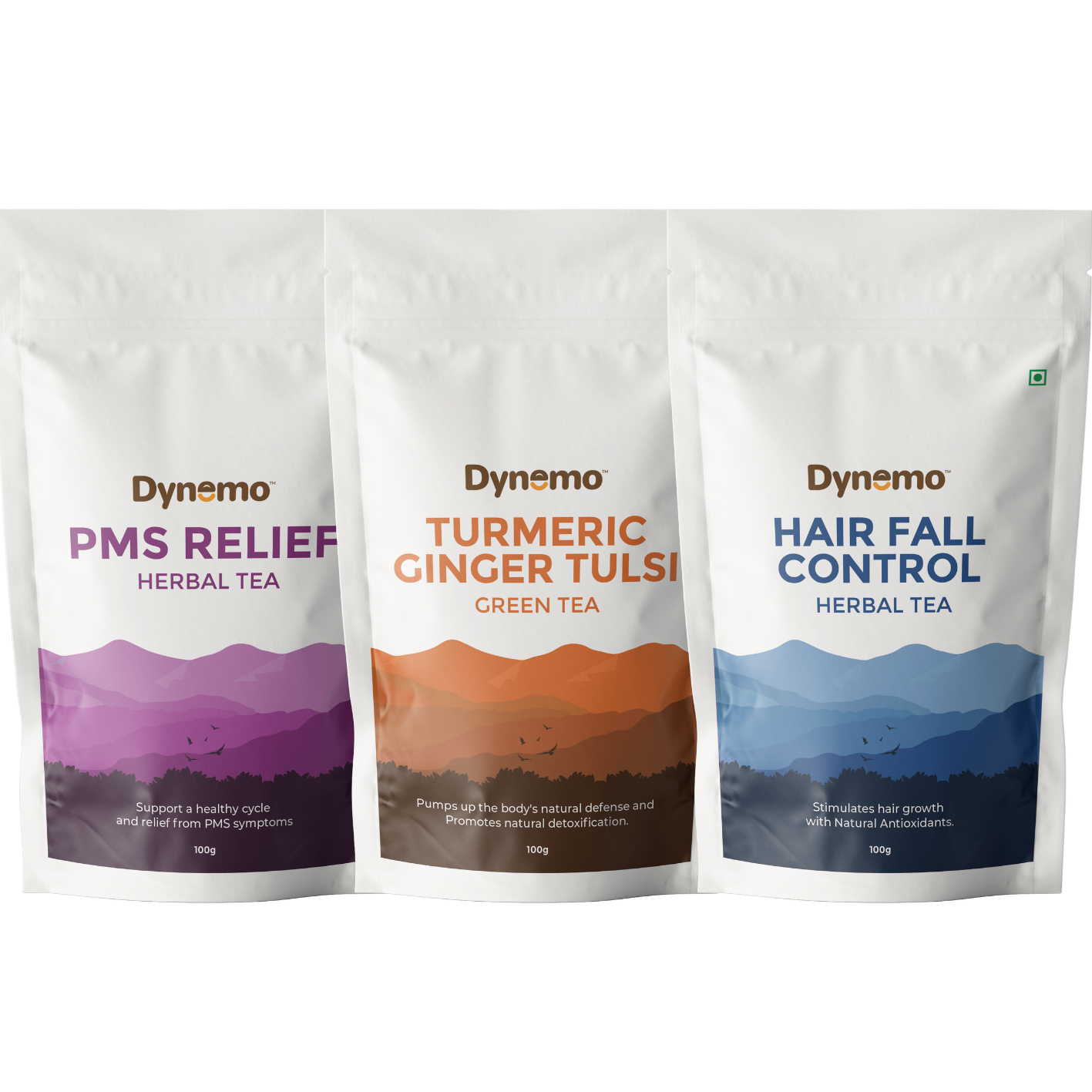 Dynemo Hair fall Control Herbal Tea 100 g + Dynemo PMS Relief Herbal Tea 100g + Dynemo Turmeric Ginger Tulsi Green Tea 100g
Sale price
Rs. 999.00
Regular price
Rs. 1,197.00
Offers Available at checkout.
Dynemo Hair fall Control Herbal Tea is a specially crafted blend formulated to promote healthy hair and combat hair fall. Infused with a selection of herbal ingredients known for their nourishing properties, this tea supports hair follicle strength and vitality. Enjoy the soothing flavors while giving your hair the care it deserves.

Dynemo PMS Relief Herbal Tea is designed to provide relief from the discomfort associated with premenstrual syndrome (PMS). This herbal blend combines ingredients traditionally used to alleviate symptoms such as bloating, cramps, and mood swings. Sip on this comforting tea during your menstrual cycle to ease PMS-related discomfort and promote a sense of well-being.

Dynemo Turmeric Ginger Tulsi Green Tea brings together the goodness of turmeric, ginger, and tulsi in a delightful green tea blend. This combination offers a warming and invigorating experience, with each ingredient known for its potential health benefits. Savor the harmonious flavors while enjoying the potential anti-inflammatory and antioxidant properties of this unique blend.

Discover the benefits of Dynemo Hair fall Control Herbal Tea, Dynemo PMS Relief Herbal Tea, and Dynemo Turmeric Ginger Tulsi Green Tea. Each blend offers a distinct set of advantages, providing natural support for specific wellness concerns while delivering a satisfying and enjoyable tea-drinking experience.
Shipping cost is based on weight. Just add products to your cart and use the Shipping Calculator to see the shipping price.We want you to be 100% satisfied with your purchase. Our Items can not be returned or exchange because it is a food products.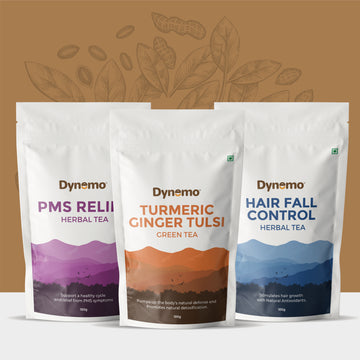 Dynemo Hair fall Control Herbal Tea 100 g + Dynemo PMS Relief Herbal Tea 100g + Dynemo Turmeric Ginger Tulsi Green Tea 100g
Sale price
Rs. 999.00
Regular price
Rs. 1,197.00