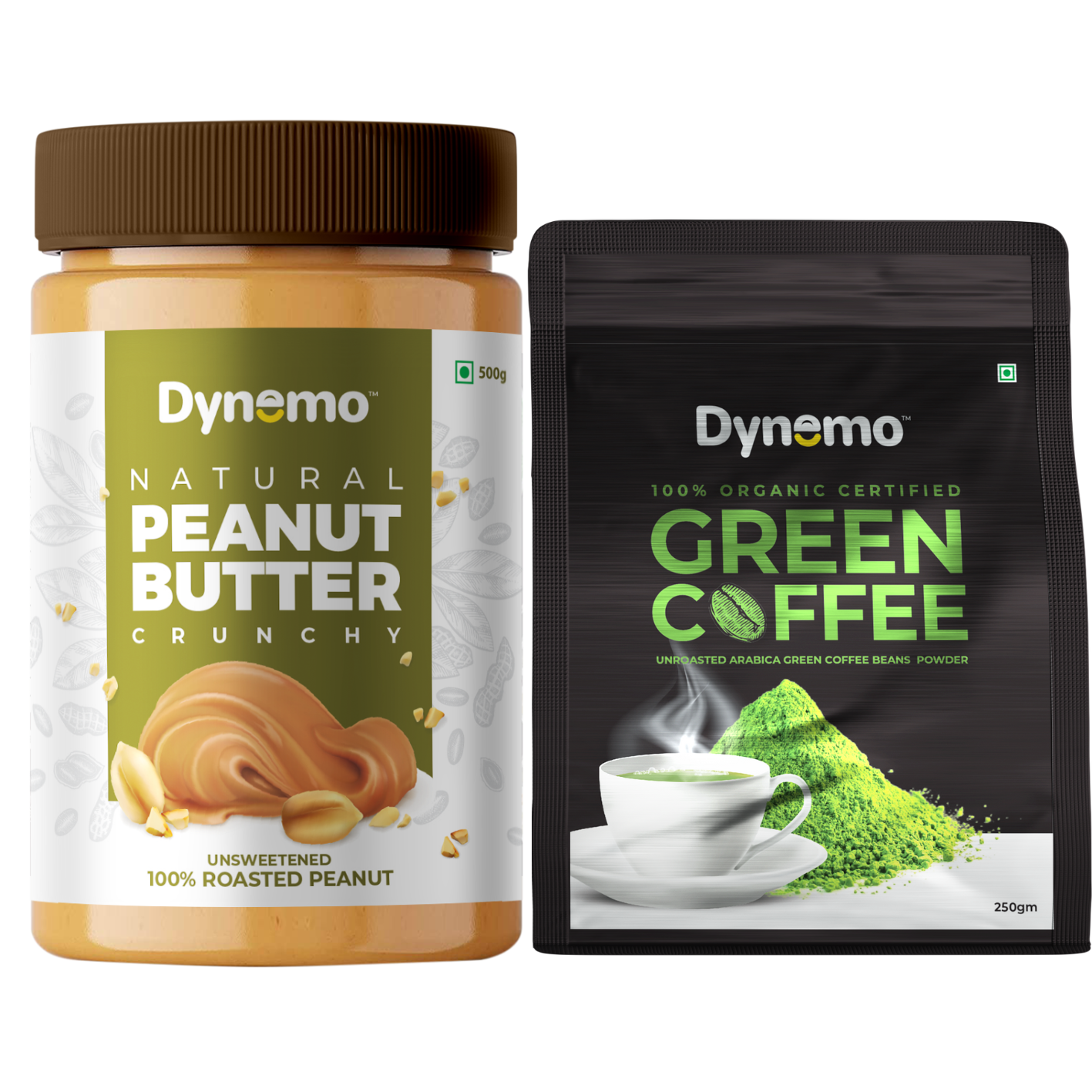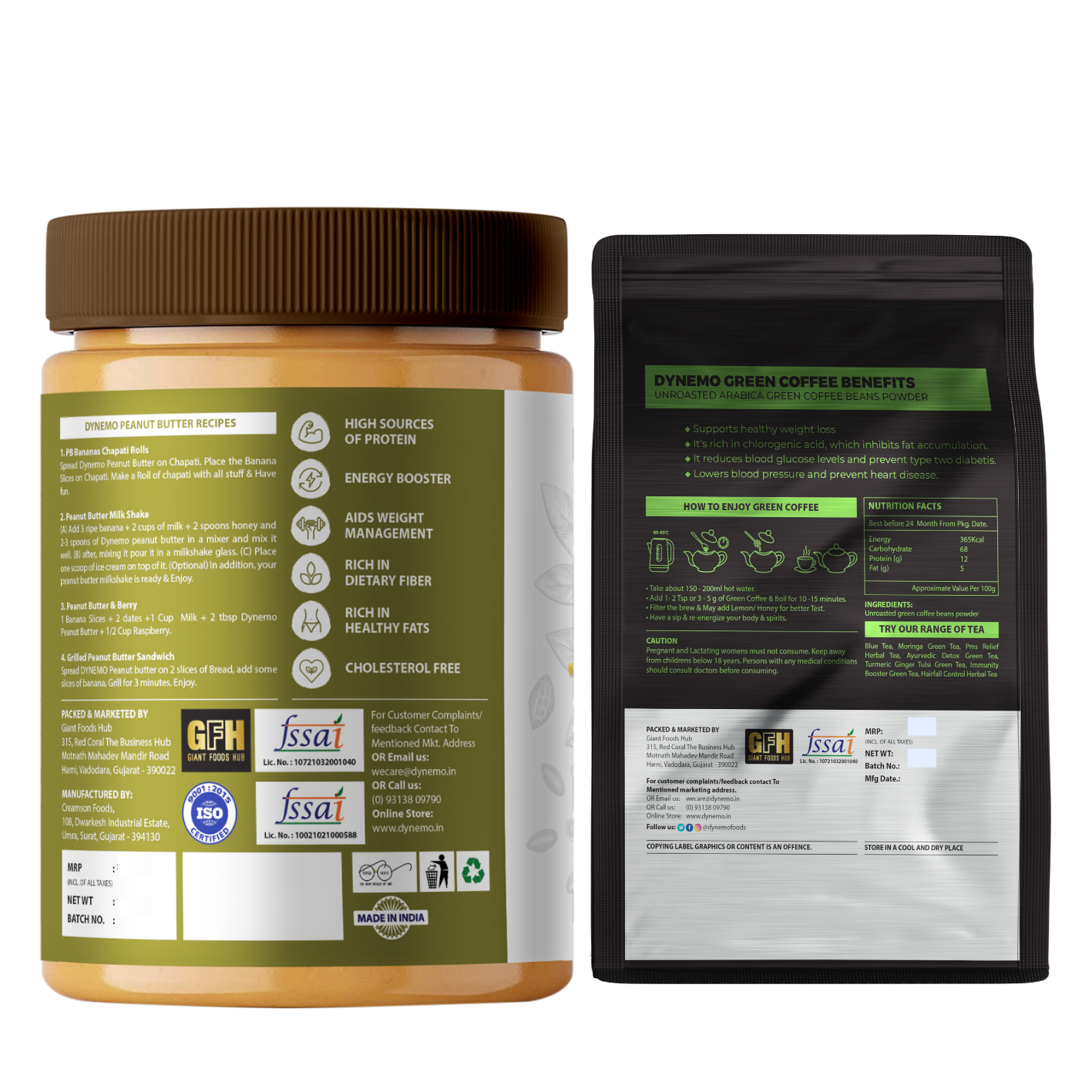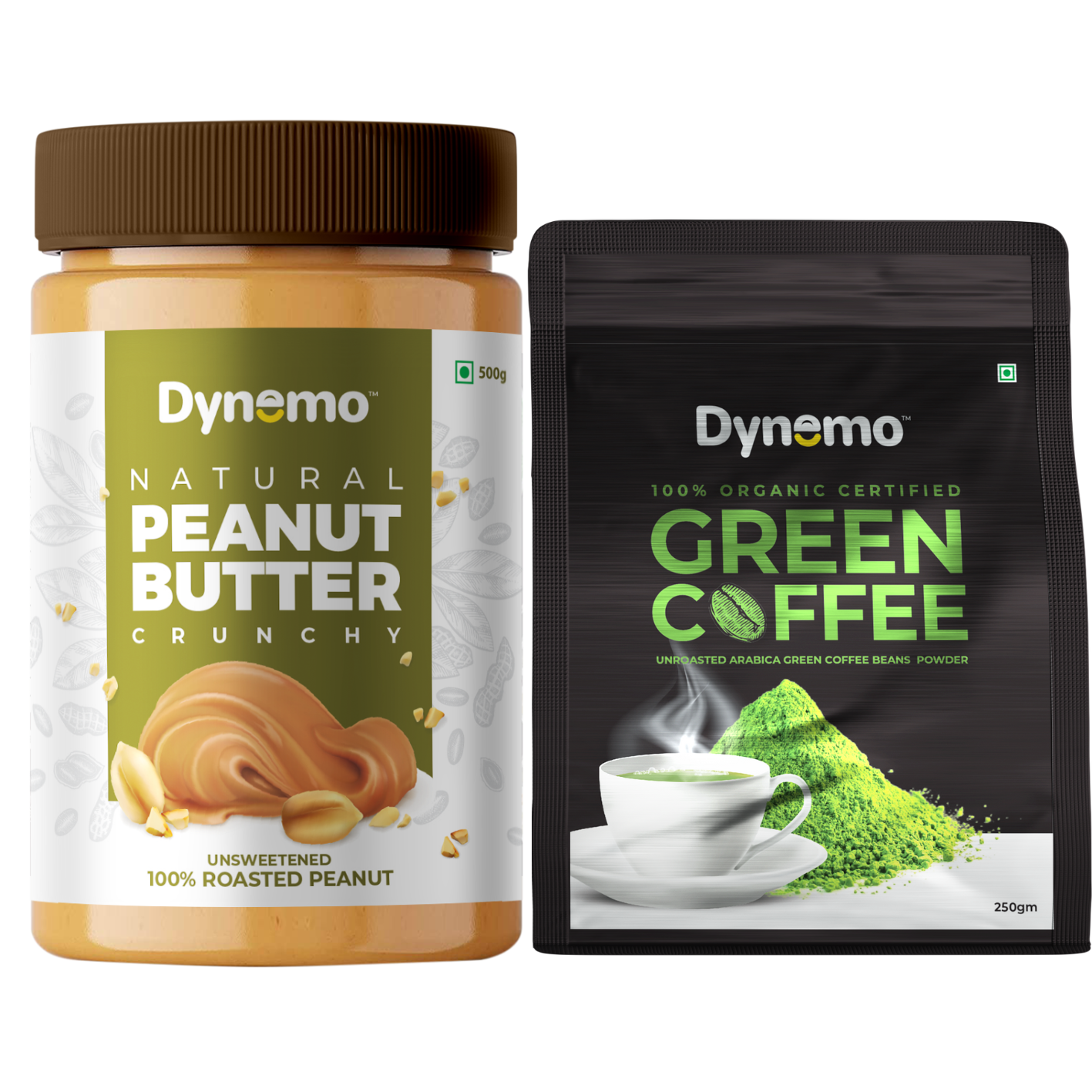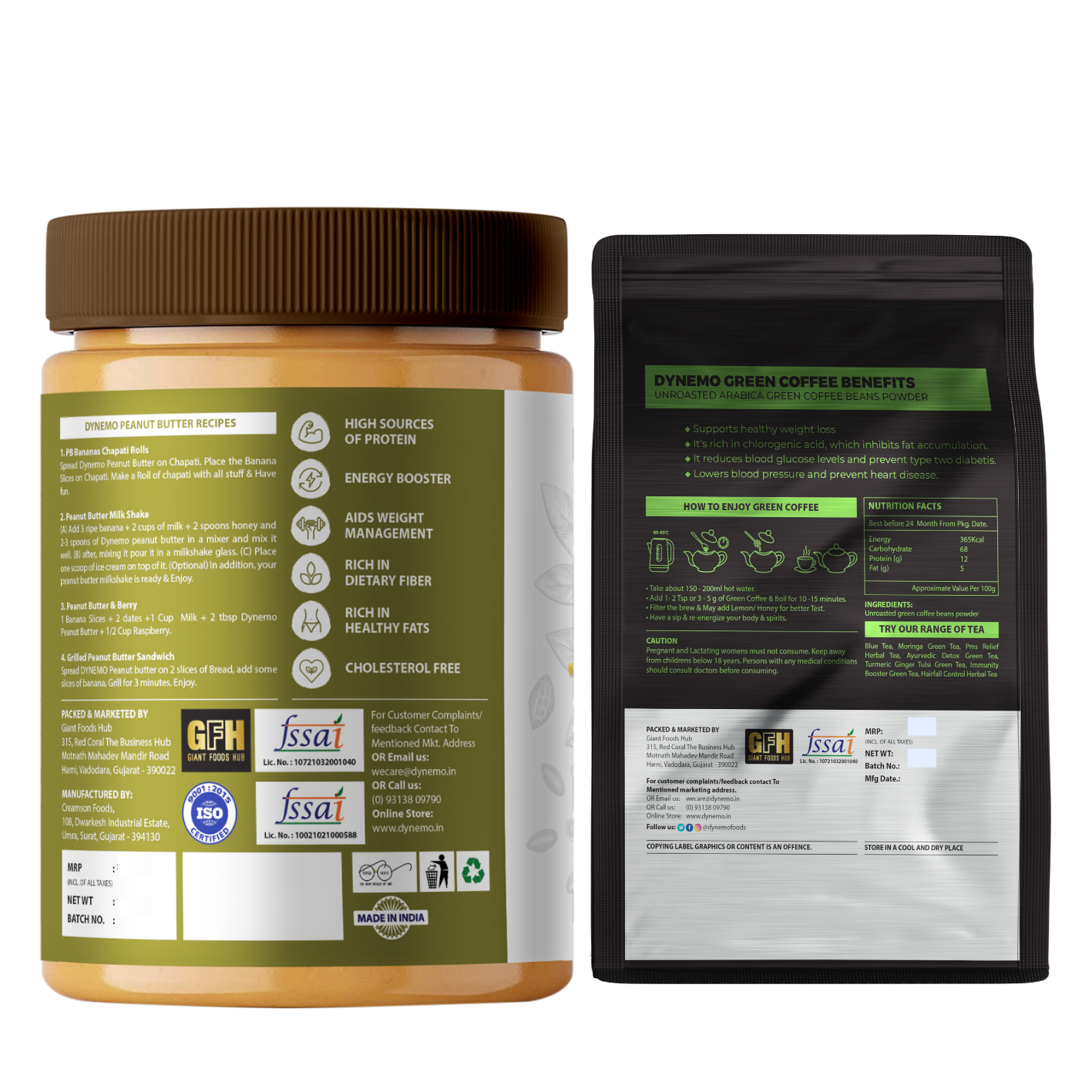 Dynemo Natural CRUNCHY Peanut Butter 500g + Green Coffee 250g
Sale price
Rs. 599.00
Regular price
Rs. 708.00
Offers Available at checkout.
Dynemo Natural CREAMY Peanut Butter is a smooth and delicious spread made from high-quality peanuts. With its creamy texture and natural nutty flavor, it provides a wholesome and satisfying experience. This peanut butter is free from any artificial additives, making it a great choice for those seeking a pure and unadulterated taste.

Green Coffee beans powder from Dynemo is a versatile and unique addition to your beverage options. Made from unroasted coffee beans, it offers a distinct flavor profile that is fresh and slightly herbal. It can be used to make a refreshing cup of green coffee or incorporated into smoothies and other recipes for an added boost of flavor and potential health benefits.

Indulge in the creamy goodness of Dynemo Natural CREAMY Peanut Butter and explore the unique taste of Green Coffee beans powder for a delightful and nourishing experience.
Shipping cost is based on weight. Just add products to your cart and use the Shipping Calculator to see the shipping price.We want you to be 100% satisfied with your purchase. Our Items can not be returned or exchange because it is a food products.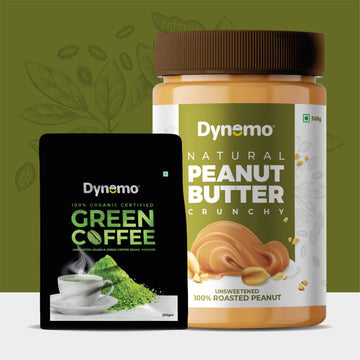 Dynemo Natural CRUNCHY Peanut Butter 500g + Green Coffee 250g
Sale price
Rs. 599.00
Regular price
Rs. 708.00