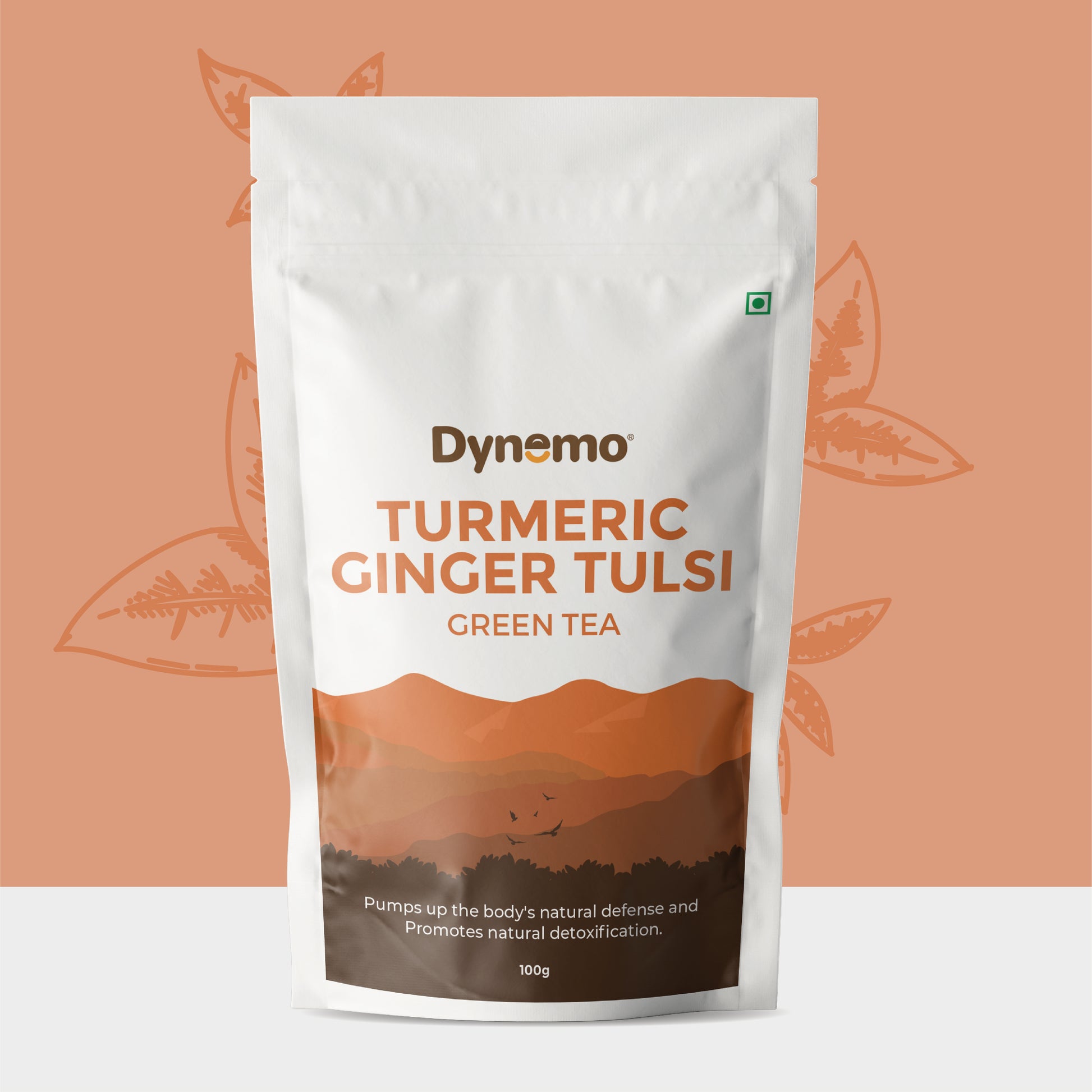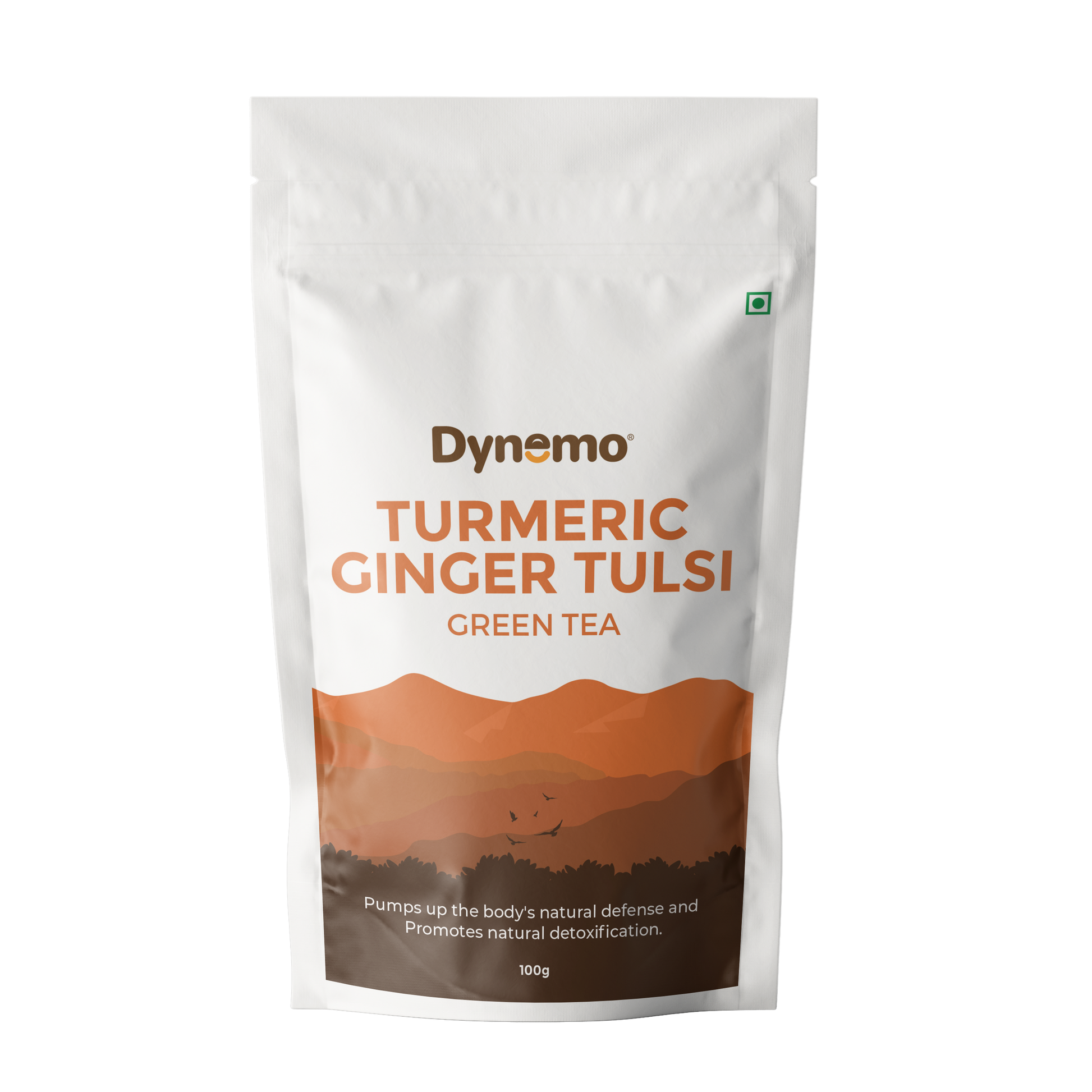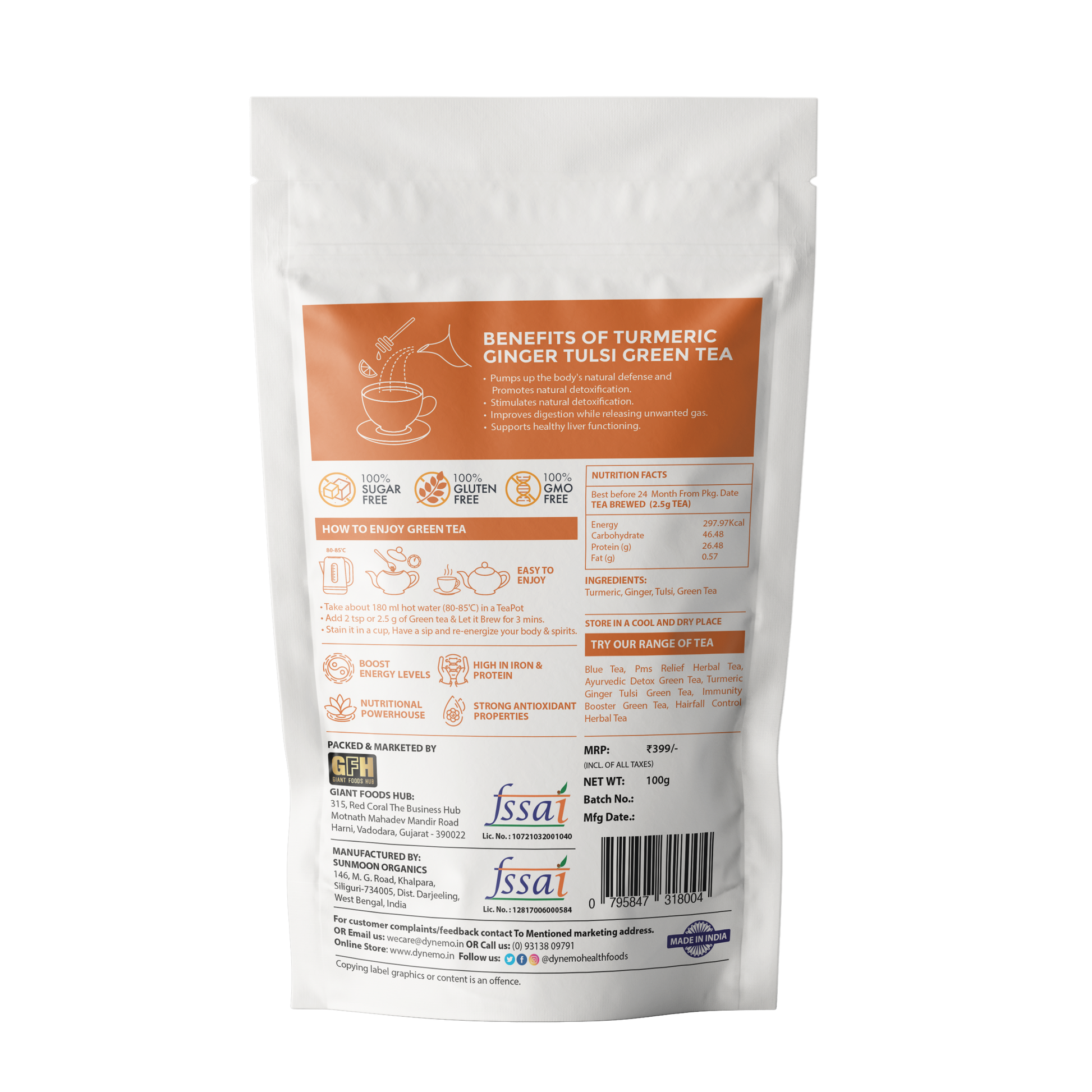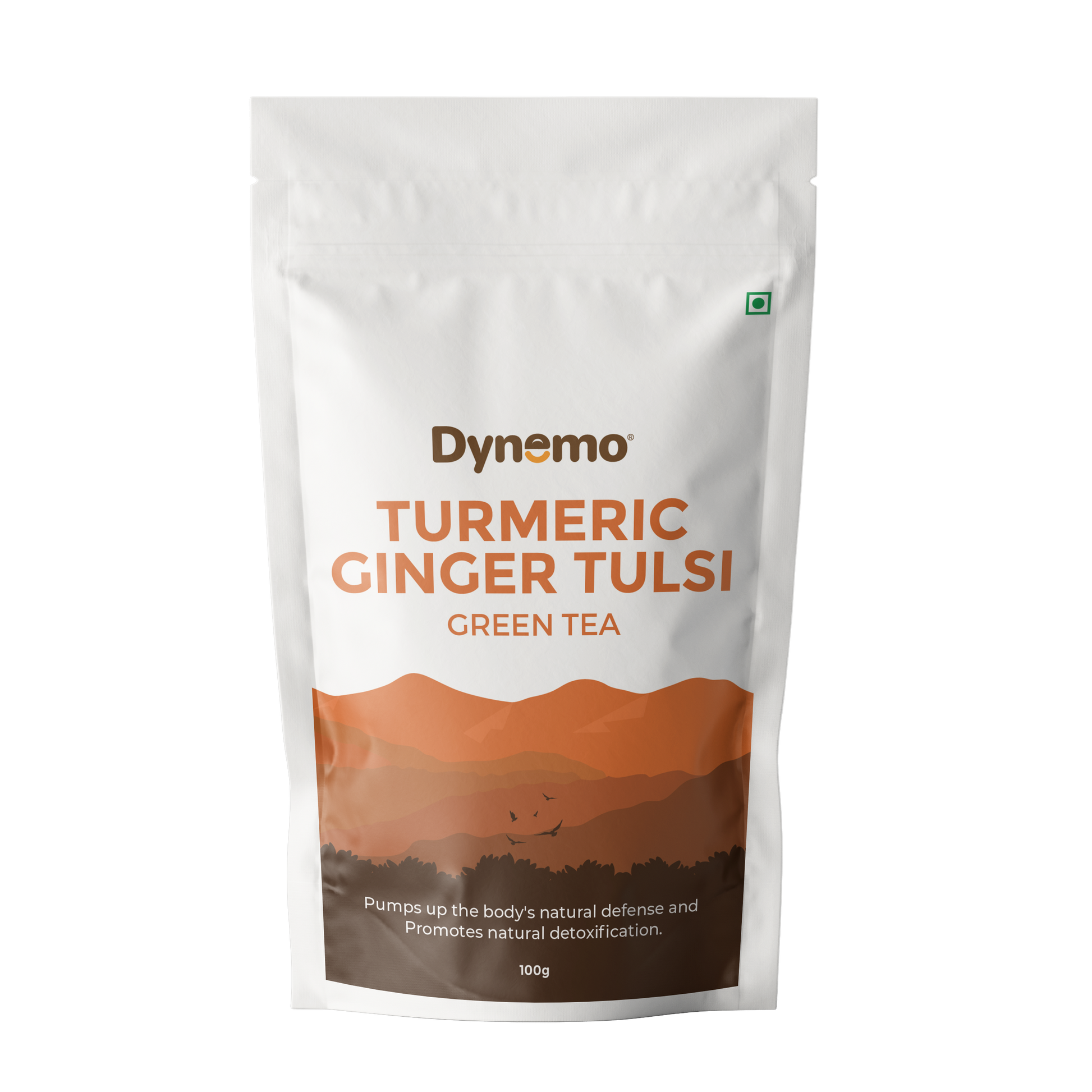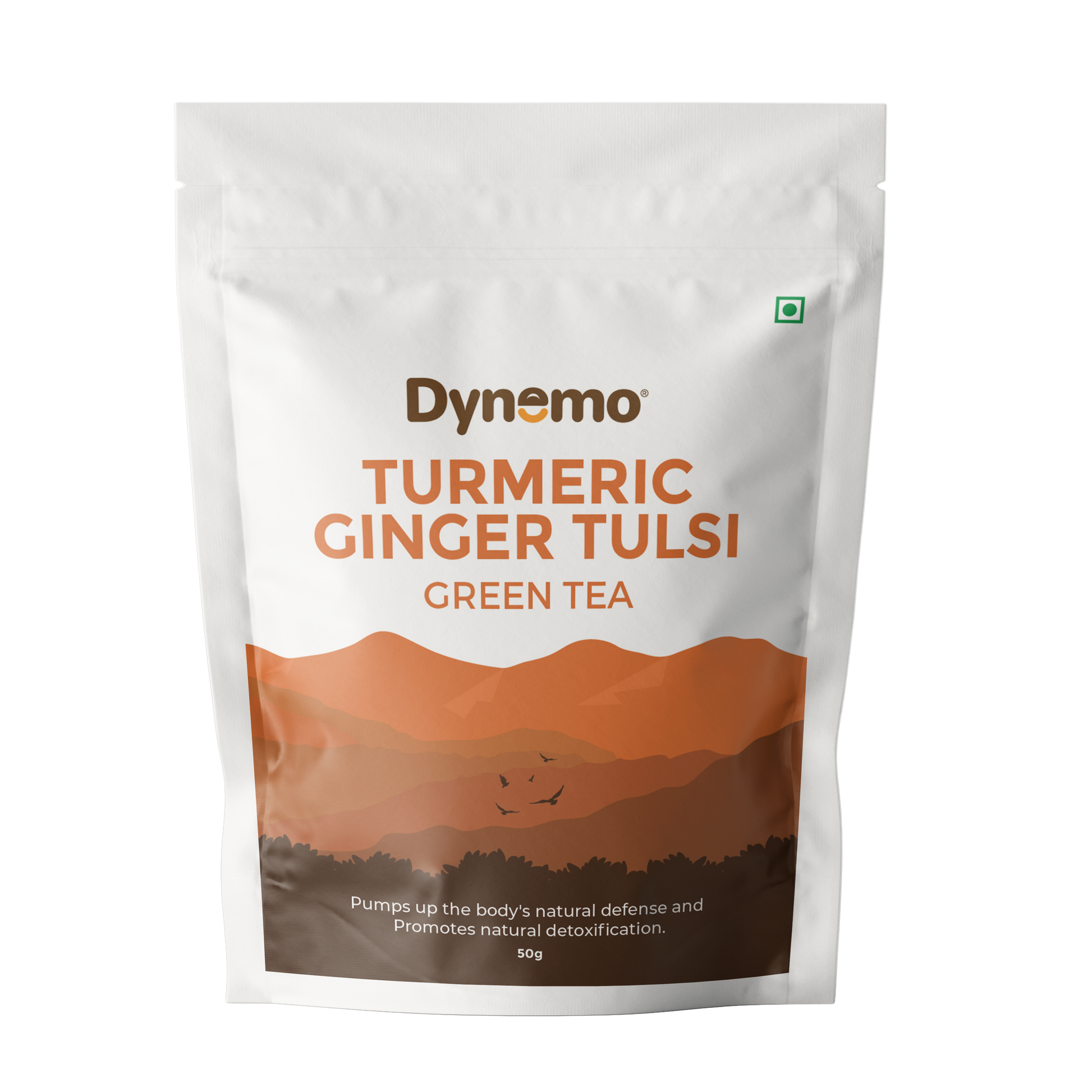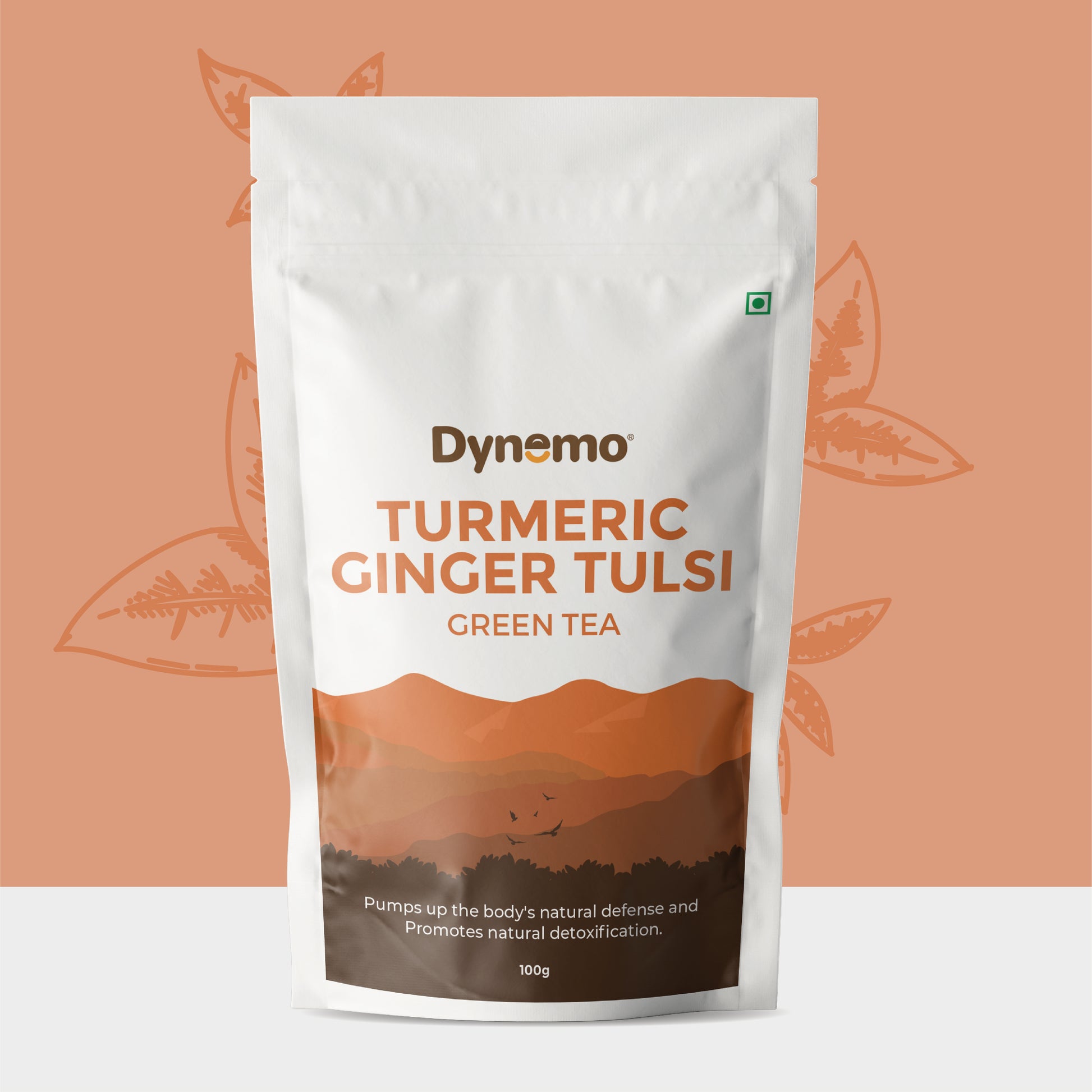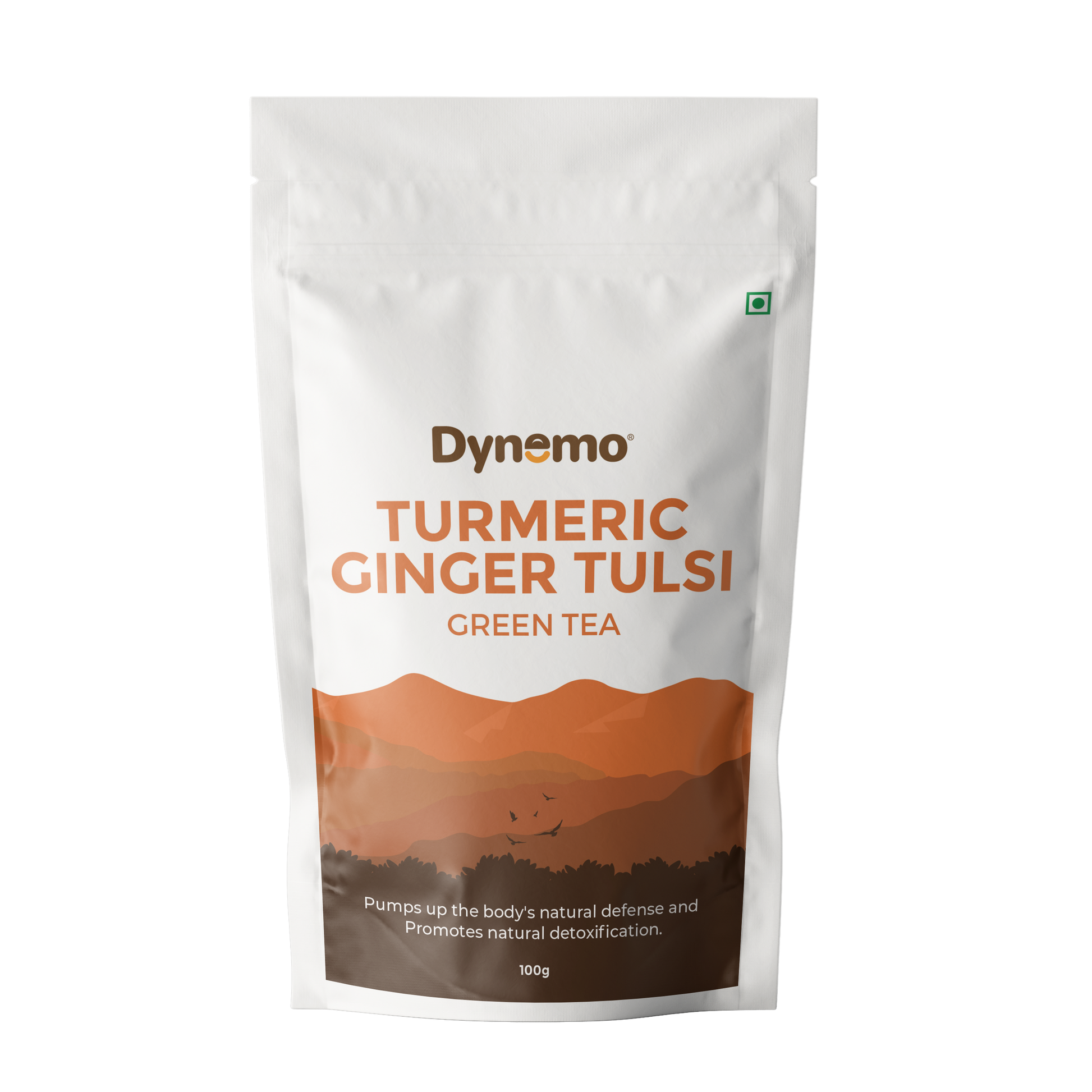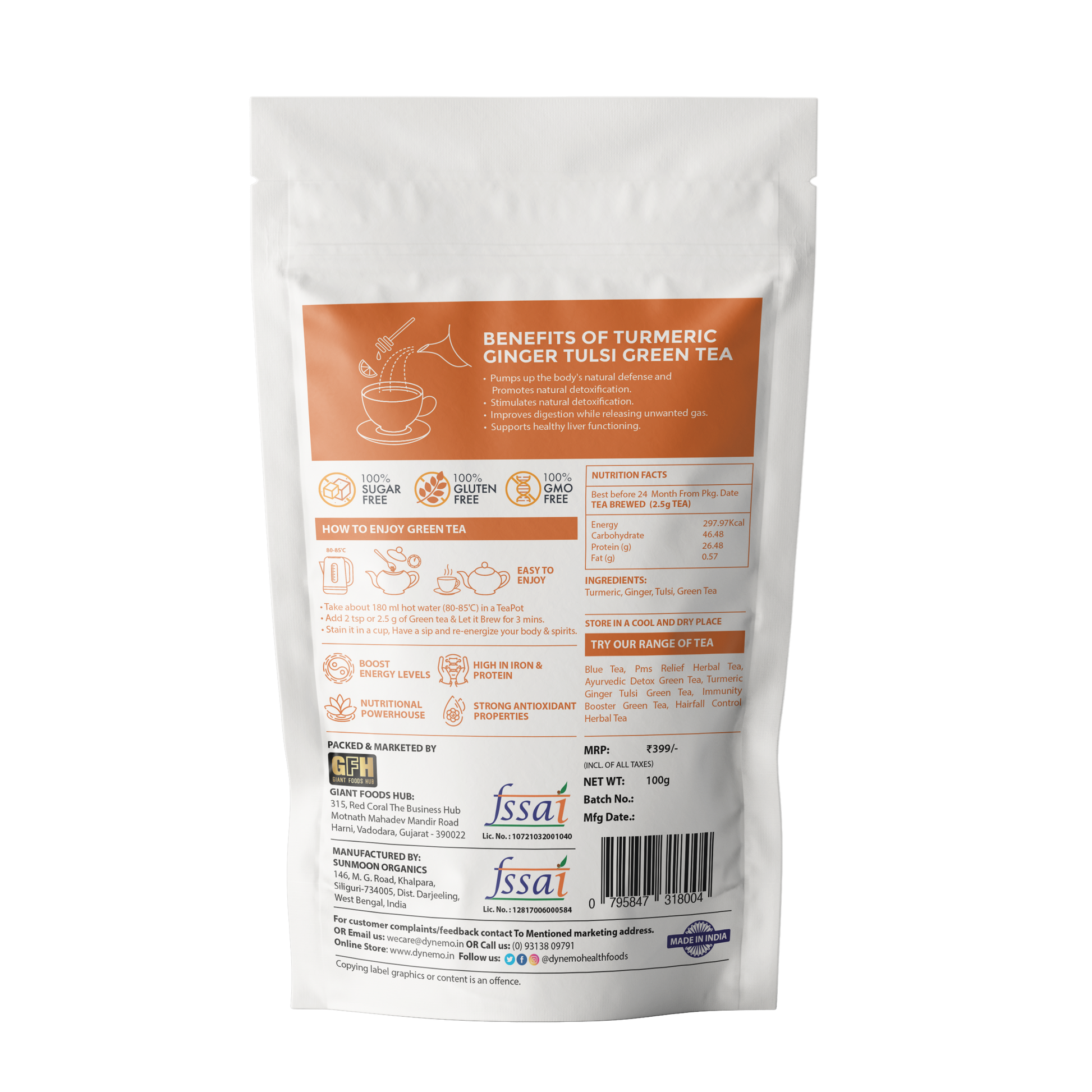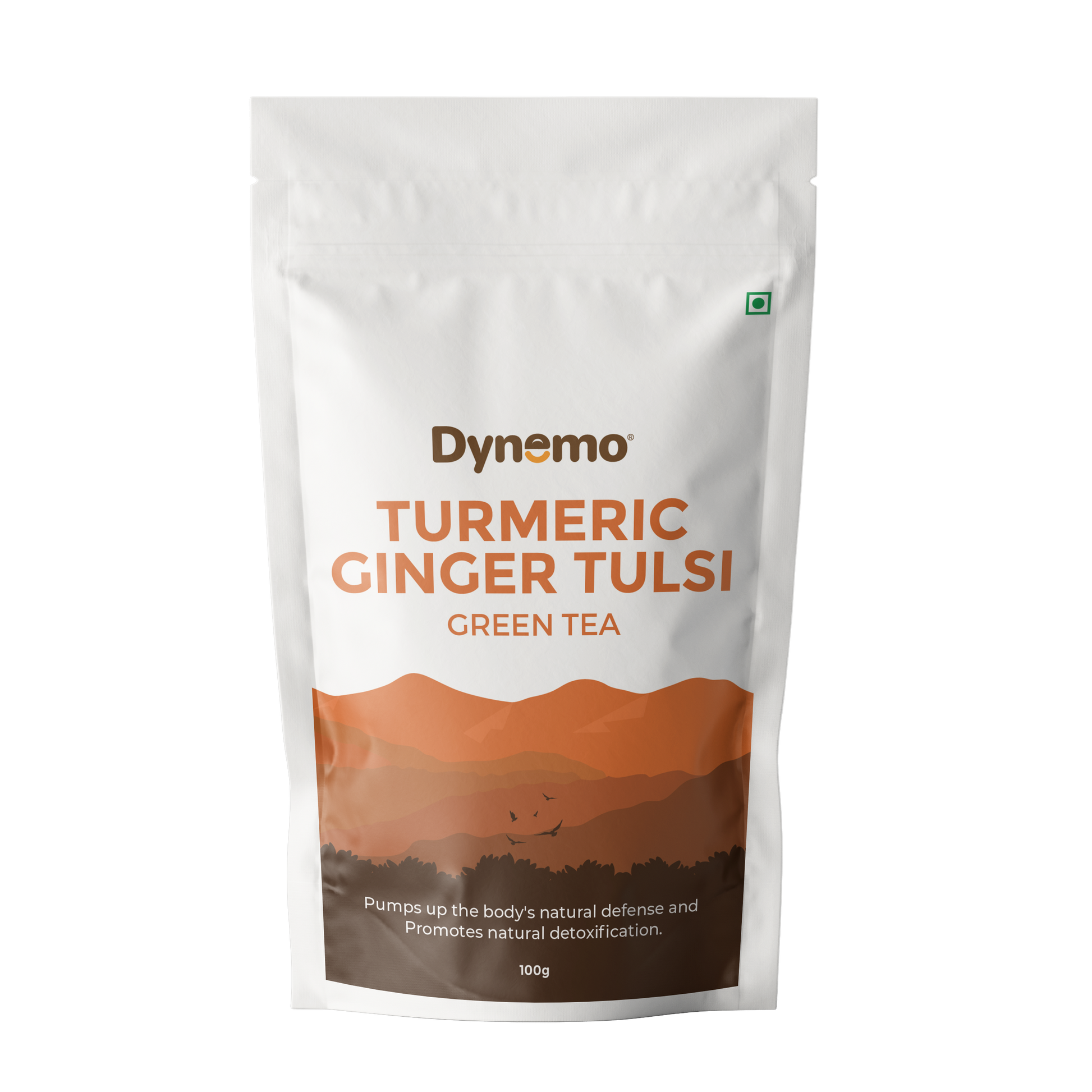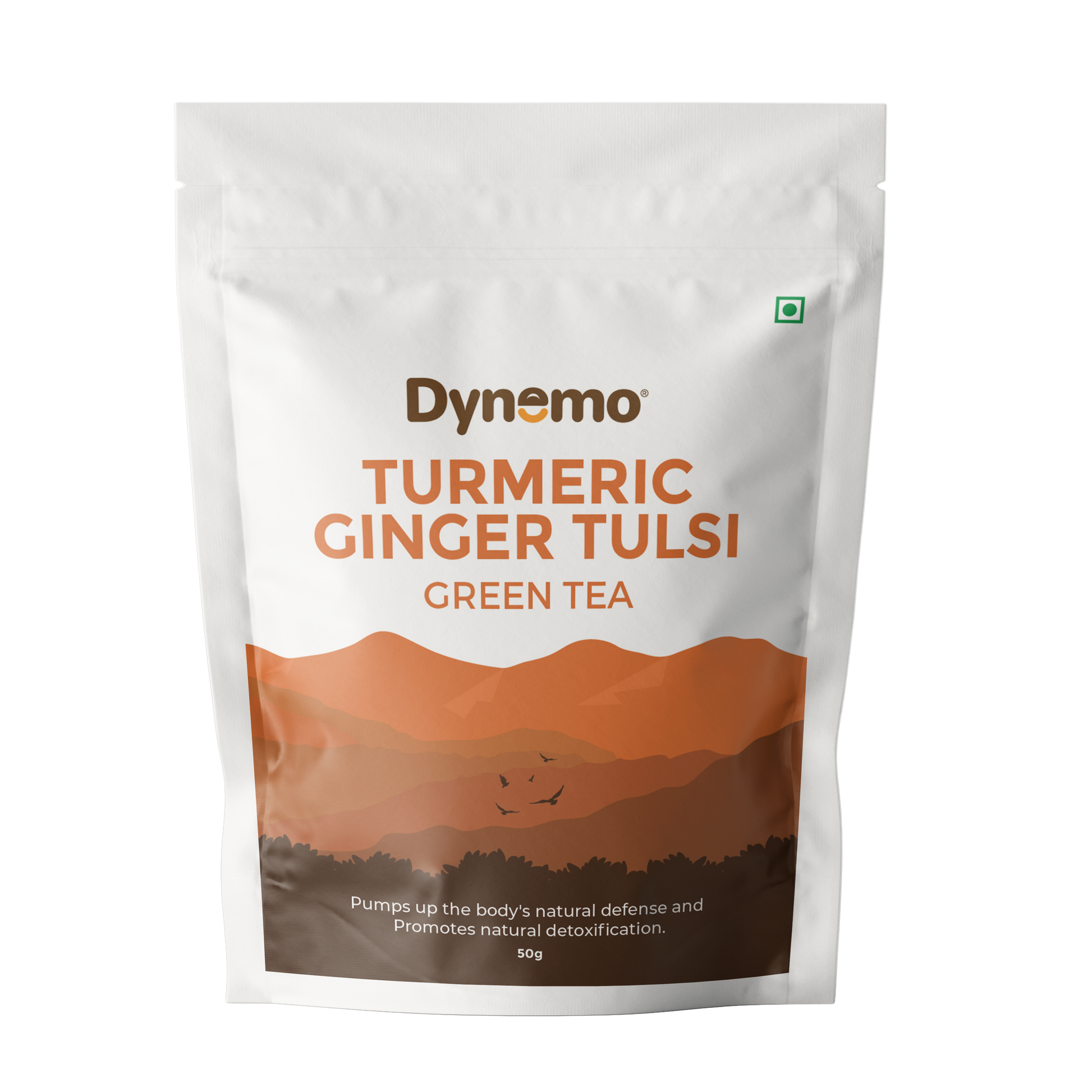 Dynemo Turmeric Ginger Tulsi Green Tea
Sale price
Rs. 199.00
Regular price
Rs. 249.00
Offers Available at checkout.
Dynemo Turmeric Ginger Tulsi Green Tea is a harmonious blend of nature's finest ingredients, carefully curated to provide you with a revitalizing and healthful tea experience. This tea combines the earthy warmth of turmeric, the zesty kick of ginger, and the aromatic essence of tulsi with the goodness of green tea.

With every sip, you'll be greeted by the soothing, spicy notes of ginger and the subtle undertones of tulsi, complemented by the mild bitterness of green tea. Packed with antioxidants and known for their potential health benefits, these ingredients come together to create a delightful and invigorating cup of tea. Dynemo Turmeric Ginger Tulsi Green Tea is your perfect companion for wellness and vitality, offering a flavorful journey towards a healthier you. Embrace the natural synergy of these ingredients and experience the goodness of this unique blend.
Shipping cost is based on weight. Just add products to your cart and use the Shipping Calculator to see the shipping price.We want you to be 100% satisfied with your purchase. Our Items can not be returned or exchange because it is a food products.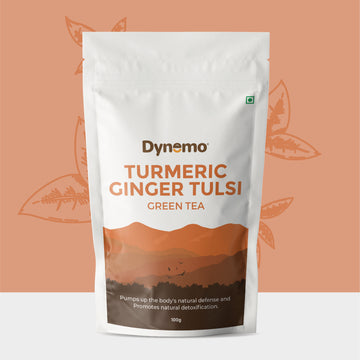 Dynemo Turmeric Ginger Tulsi Green Tea